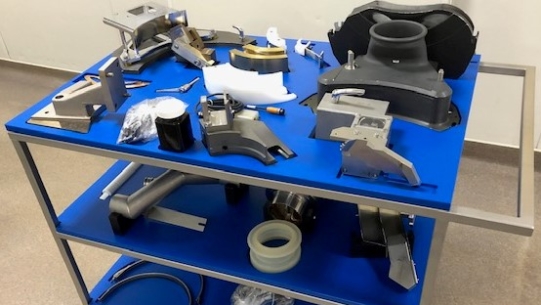 Change Part Trolleys – Gain Work Place Efficiency Today!
High-quality New Zealand manufactured change parts trolleys. Designed and tailored to your exact working requirements.
Business operations focused on 5S methodology gain work place efficiency. If you are a 5S orientated business, we can help get you there.
Much simpler than it sounds when you have our custom-made change parts trolleys.
Used nationwide in industries such as food and beverage, pharmaceutical and manufacturing.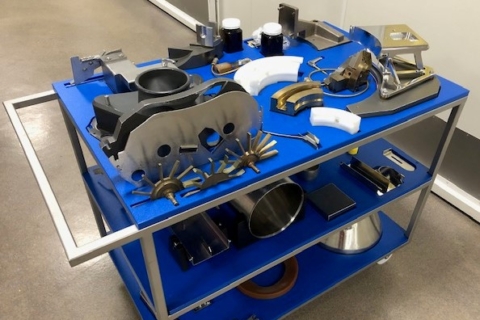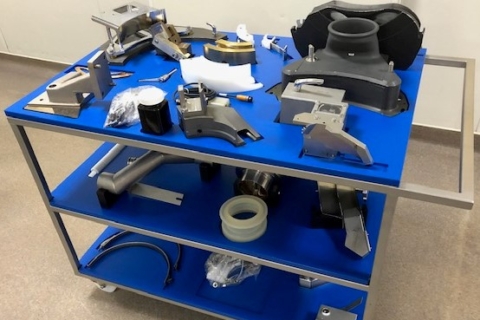 Snug fit saves your expensive parts and money!
Having change parts trolleys with all your components snugly fitted has huge advantages.
They increase efficiency, safety and reduce component damage.
No longer be looking for parts from a set. Easily identify missing parts.
Colour coded tops are available so parts can be colour matched for a specific assembly.
Our trolleys can be custom designed to hold any shape or sized parts or components.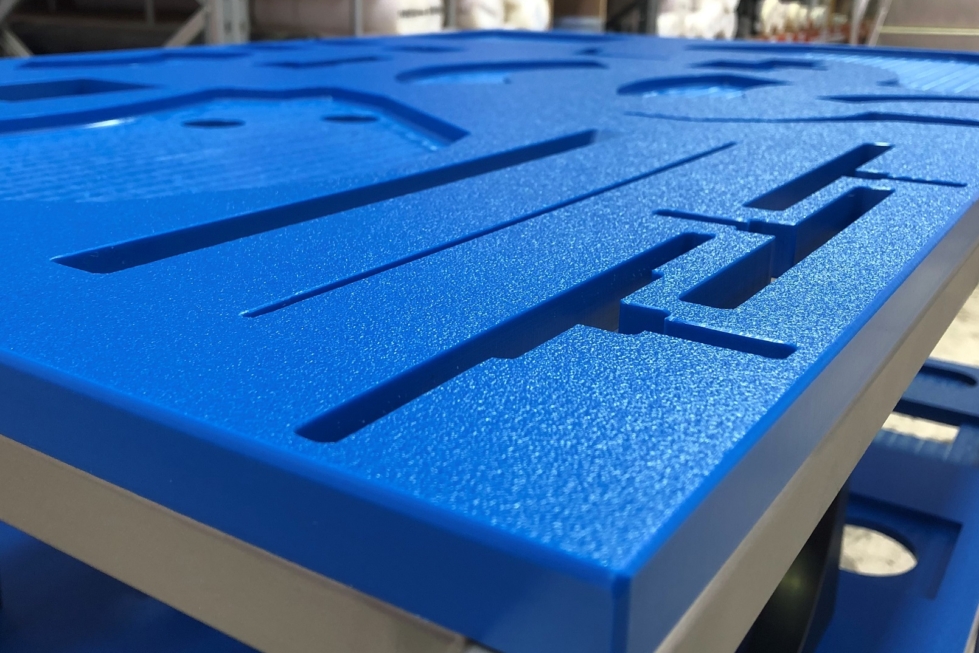 Organise your tools on our change parts trolleys
Perfect for the storage of tools in engineering machine shops or anywhere you want your tools to have an allocated spot.
Matched tool slots allow for the quick identification of what tooling is out on a job or missing.
Our experience with 5S shows that our bright and vivid coloured change part trolleys make staff proud of their work area.
Magically, tooling is returned to its correct spot, work benches are no longer cluttered and efficiencies are gained.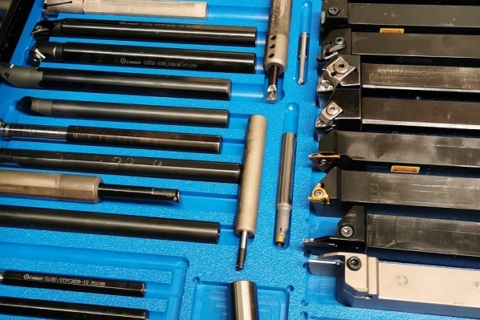 How do we make your custom change parts trolley?
Depending on the scenario and what you want to house on your change parts trolley we may not need to come to your site.
If we are manufacturing bottling line change parts, we know the geometry of your parts so no need for a site visit.
Should you have tooling or components that you wish to house on a change parts trolley then we recommended a site visit.
One of our specialised team members with your help will lay out your tools or parts how you want them positioned
This could be based on installation sequence, by part number or size.
We digitally scan your components with our FARO® Edge ScanArm portable co-ordinate measuring machine.
Your parts are converted into 3D digital models, then the outline of the component is CNC machined into HDPE sheeting for perfect and secure fitting.
What are our change parts trolleys made from?
We can manufacture to any requirements you have.
Commonly though our change parts trolley chassis are manufactured from 304 or 316 stainless steel which offer good durability, surface finish and is easily cleaned.
Our chassis are designed to suit the load and can handle heavy tooling and parts.
Castor wheels can either be rubber or nylon, with or without locking mechanisms.
The vivid coloured tops where your parts are housed are manufactured from high-quality, food compliant Densetec® HDPE sheeting.
Densetec® HDPE Play Board (High Density Polyethylene) is a thermoplastic that offers great properties such as abrasion and chemical resistance with high impact strength.
It is also moisture, stain and odour resistant. It is one of the most versatile and durable plastic products available.
Commonly used in marine applications, food processing facilities, graphic signage, areas requiring partitioning or shielding.
It's one tough polymer! A range of bright, vivid colours are available.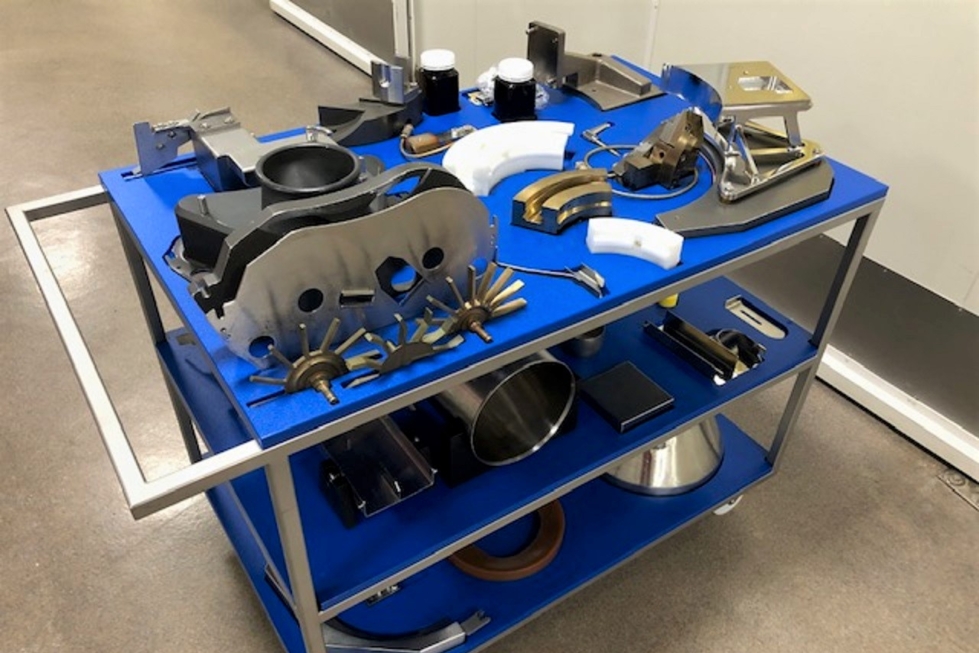 Contact us today
Supply Services Limited is in Auckland, Mount Maunganui and Christchurch.
We cover the length and breadth of New Zealand.
One nationwide free phone number 0800 102 112.
Give our team of experts a call today to discuss your requirements.
Take a look at our Change Parts service. You may also be interested in our detectable range of PTFE products.