Level winder screws for commercial applications
Our team have been busy making level winder screws for commercial fishing vessels; often referred to as worm screws or diamond screws.
Used to wind kilometres of rope from flange to flange across the face of a large holding spool.
Level winder screws perform in a multitude of applications where you need even winding of synthetic or wire rope.
In some cases, they enhance your teams safety. Stop allowing kinked or doubled-up rope to wrap around the spool.
When releasing ropes, a kink or double-up can cause binding, leading to rope failure or injury. Intervention in these cases at sea can be very dangerous.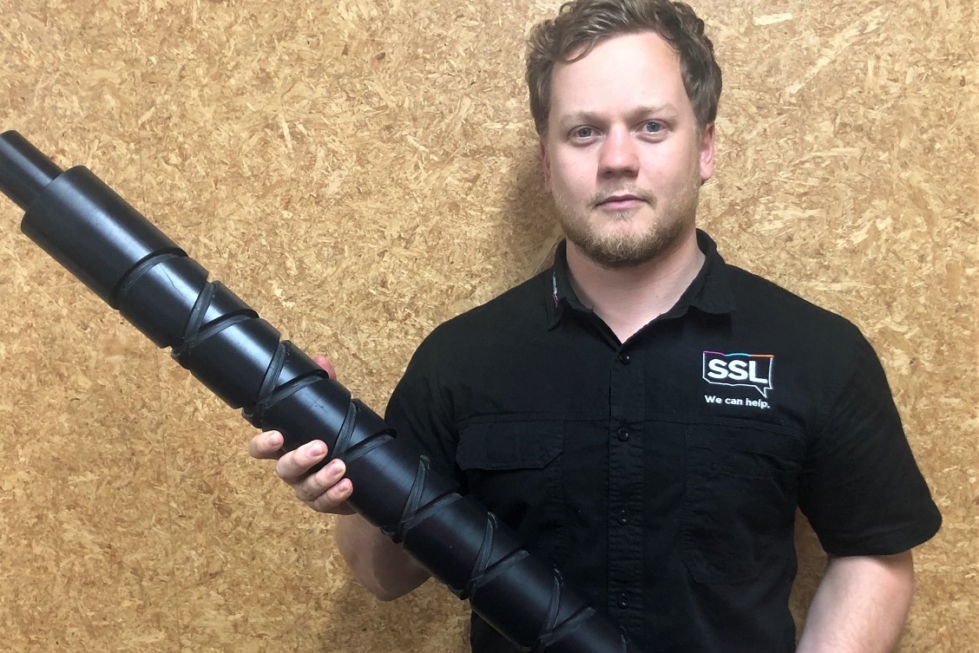 Level winder screws. Manufactured with quick turn-around
The customer for these level winder screws required them in a hurry.
Supply Services did not have much time to measure up the original worn out parts. In fact, we only had an hour!
Due to our investment in modern technology we were able to 3D laser scan it with our FARO Edge ScanArm.
This allows us to capture the geometry in 3D. Accuracy that is impossible to measure by hand with traditional tapes and verniers.
The customer placed the order and from the laser scan were able to reverse engineer the part.
The resulting CAD model is then delivered to our team of expert machinists for CNC programming and manufacturing.
We reverse engineer many parts. Recently we reverse engineered these bronze pump impellers.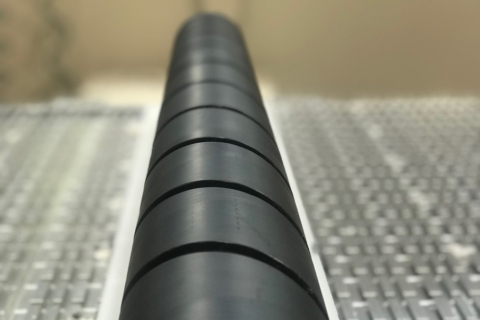 High Quality Ensinger TECAST T MO Nylon used for our level winder screws
Our screws are custom designed with CAD programming to your exact requirements.
Then CNC machined in one of our three nationwide machine shops to bring your parts to life.
We make our level winder screws from our German manufactured Ensinger TECAST T MO cast nylon.
This premium grade of cast nylon 6 is modified with the addition of molybdenum disulphide (MoS2).
MoS2 increases mechanical strength, but with no deterioration of its amazing toughness.
As MoS2 additionally increases the crystallinity of the nylon, it also results in improved surface hardness with improved abrasion resistance.
Being on a boat and out in the sun it is important that a UV resistant material for extended service life is selected.
Level winder screws manufactured from TECAST T MO offers:
✅ Excellent wear properties
✅ High toughness & strength
✅ Amazing slide and wear properties
✅ Resistant to many oils, greases and fuels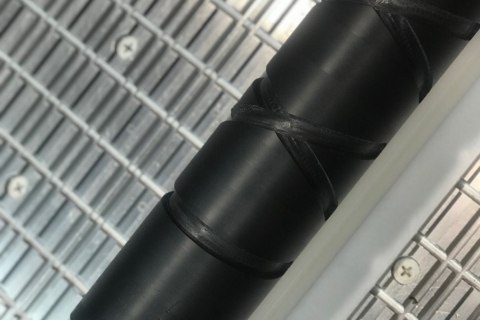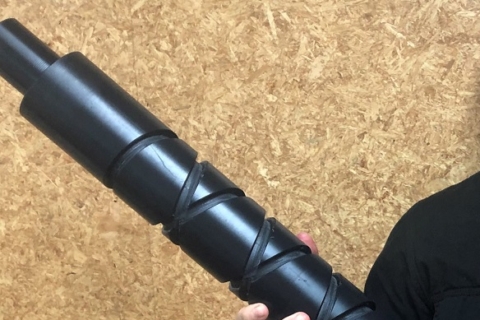 Take a look at our range of nylon plastics for engineers and engineering applications
Our superior range of nylon plastics for engineering are available in rod, tube and sheet.
We can turn any idea you have into reality and we can also reverse engineer any worn out or broken part.
New parts will be lighter, stronger and more resistant to chemicals. Parts last longer!
We also manufacture large diameter nylon pulleys and sheaves. Another great idea to reduce weight and preserve your ropes.
Give our nationwide team a call on free phone 0800 102 112.
We are located in Auckland, Mount Maunganui and Christchurch and service the entire length and breadth of New Zealand.
Download our Engineering Plastics brochure