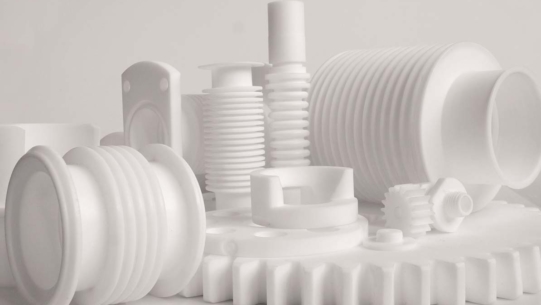 Supply Services Limited is a leading New Zealand based PTFE supplier for industrial applications.
We carry a vast stock holding of high-quality, premium-grade synthetic fluoropolymer PTFE products available in rod tube sheet tape and film.
Our PTFE materials are manufactured by one of the world leaders in its field, Guarniflon S.p.A, Italy.
Guarniflon PTFE is supplied to over 70 countries and more than 3300 worldwide customers.
As of November 2019, they have manufactured more than 7000 tonnes of fluoropolymer.
Proudly, we are the exclusive distributor of Guarniflon PTFE in NZ.
Contact Supply Services today if you are looking for cut to size PTFE plastics.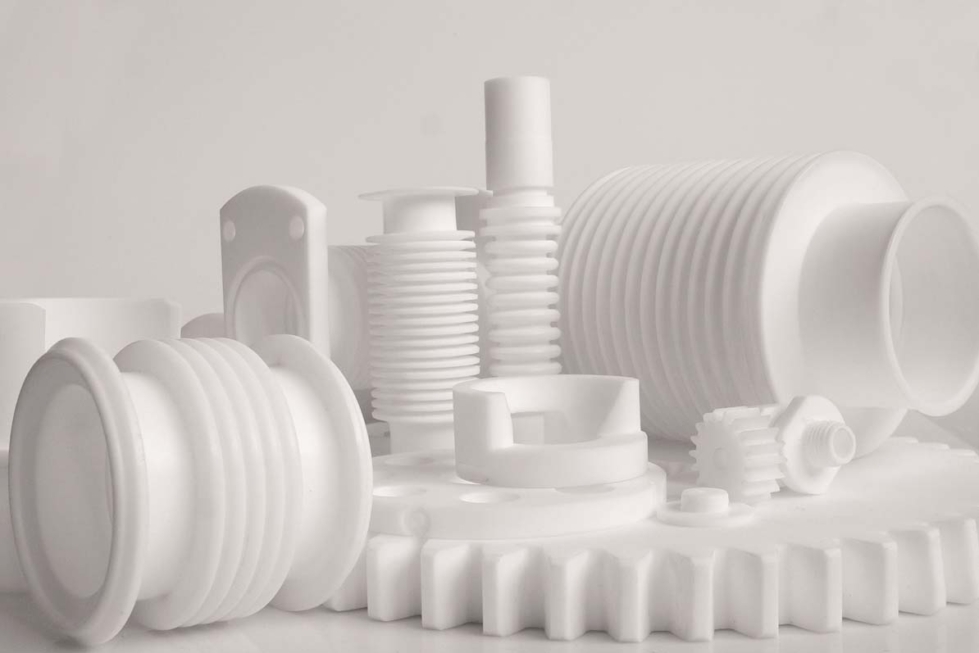 What is PTFE or Teflon?
PTFE with a full chemical name of Polytetrafluoroethylene is commonly known around the world as Teflon.
Teflon is a household name, appearing in almost every industry you can think of, including medical, food, hydraulics, pneumatics and automotive to name a few.
PTFE was first discovered by accident in 1938 by Dupont. Teflon is their now trademarked brand name for PTFE.
Polytetrafluoroethylene is a synthetic polymer of tetrafluoroethylene molecules.
The compound is made up of carbon and fluorine bonds, becoming a fluorocarbon solid.
Most PTFE products are produced by compression moulding or ram extruding powder under high pressure.
It is then put through a high temperature sintering cycle to complete the bond process.
PTFE is naturally hydrophobic meaning the material repels water or water-based substances.
It has a waxy feel with the lowest coefficient of friction of any high-performance or engineering plastic material.
The non-stick properties of PTFE make it an extremely popular material for medical tubing and devices, non-stick cookware, paint, seals and gaskets.
PTFE comes in multiple different grades and hundreds of blends, each with its own unique properties.
The most common blends are, glass, carbon, graphite, carbon fibre, MoS2, bronze and mineral.
By altering the polymer structure, PTFE can be made into many modified fluoropolymers including, FEP, ETFE, PFA, MFA, ECTFE, PCTFE, PVDF, and THV.
With extreme chemical resistance and extreme temperature ratings from -200°C to 260°C, PTFE is a very versatile material. Especially when a part is required to be heat resistant, such as a seal.
Why are we a Guarniflon PTFE supplier?
Quality, product range and expertise. Pure and simple!
Guarniflon was established in 1982. Since then they have evolved into one of the worldwide leaders in fluoropolymer manufacturing.
With more than 250 specially compounded PTFE grades that can be processed into semi-finished products and machined components, their range is second to none.
For our New Zealand based customers, quality assurance and product certification are extremely important.
Guarniflon has their own R&D and testing laboratories with the latest equipment to perform quality control and certification.
Their commitment to quality management has allowed them to achieve ISO 9001 certification.
All Guarniflon certifications for food, oil & gas, water, gas, pharmaceutical, REACH and RoHS can be downloaded from the above link.
This level of technical ability and experience provides our customers with an exceptionally high level of product confidence and trust.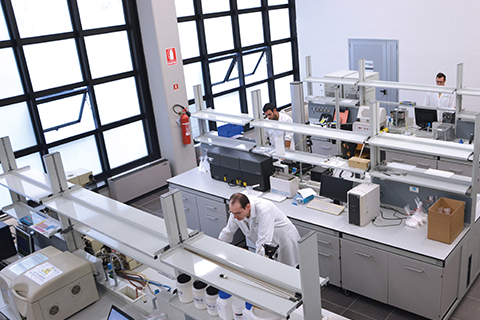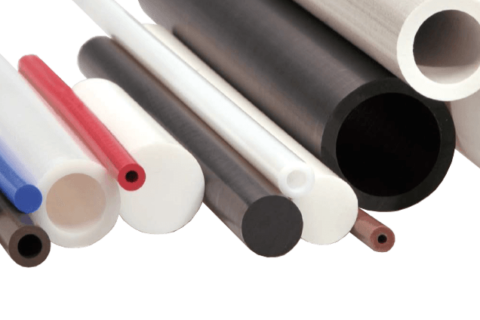 Filled PTFE (standard and compounds)
The more common compounded grades are filled with glass fibre, bronze, graphite or carbon.
Below, the first column on the left shows the filler added to virgin PTFE G400, and the resulting values of the different compounds.
The table shows the way each filler affects physical and mechanical properties.
Combinations of two or more fillers (not considered in the table) allow many compound compositions.
Thus the resulting combined properties available offers a wide variety of service applications.
Filler
Property
Common Applications
Glass
Enhanced wear resistance.
Enhanced chemical resistance (except for alkali and hydrofluoric acid).
Valve seats, seals, bearings, requested to resist sliding and chemicals. Suitable for bearings working at low PV values.
Graphite
Extremely low coefficient of friction. Fairly good compressive strength. Good wear resistance.
Bearings for high speed on fairly hard surface.
Carbon
Good thermal conductivity. Good resistance to deformation.
Valve seats. Bearings for high speed and when fast dissipation of electric charges is needed. Elastic bands for unlubricated compressors.
Molybdenum disulphide
Enhanced non-stick properties. Low static coefficient of friction. Fairly good resistance to deformation.
Guide bands. Details needing good resistivity.
Bronze
Enhanced compressive strength. Good wear resistance and high thermal conductivity.
Anti-extrusion rings. Unlubricated bearings for high speed on not hard surface.
High-Performance PTFE based compounds (for special applications)
High-performance special compounds compliment the series of standard "G" compounds.
They are gaining more and more market share due to their increasing demand for solutions to high tech industrial applications.
Some of these Guarniflon compounds include fillers like PEEK, PPS, polyimide, LCP and molybdenum disulphide.
Selected polymers and special high-purity fillers allow end users to find the right answer to their technical requirements.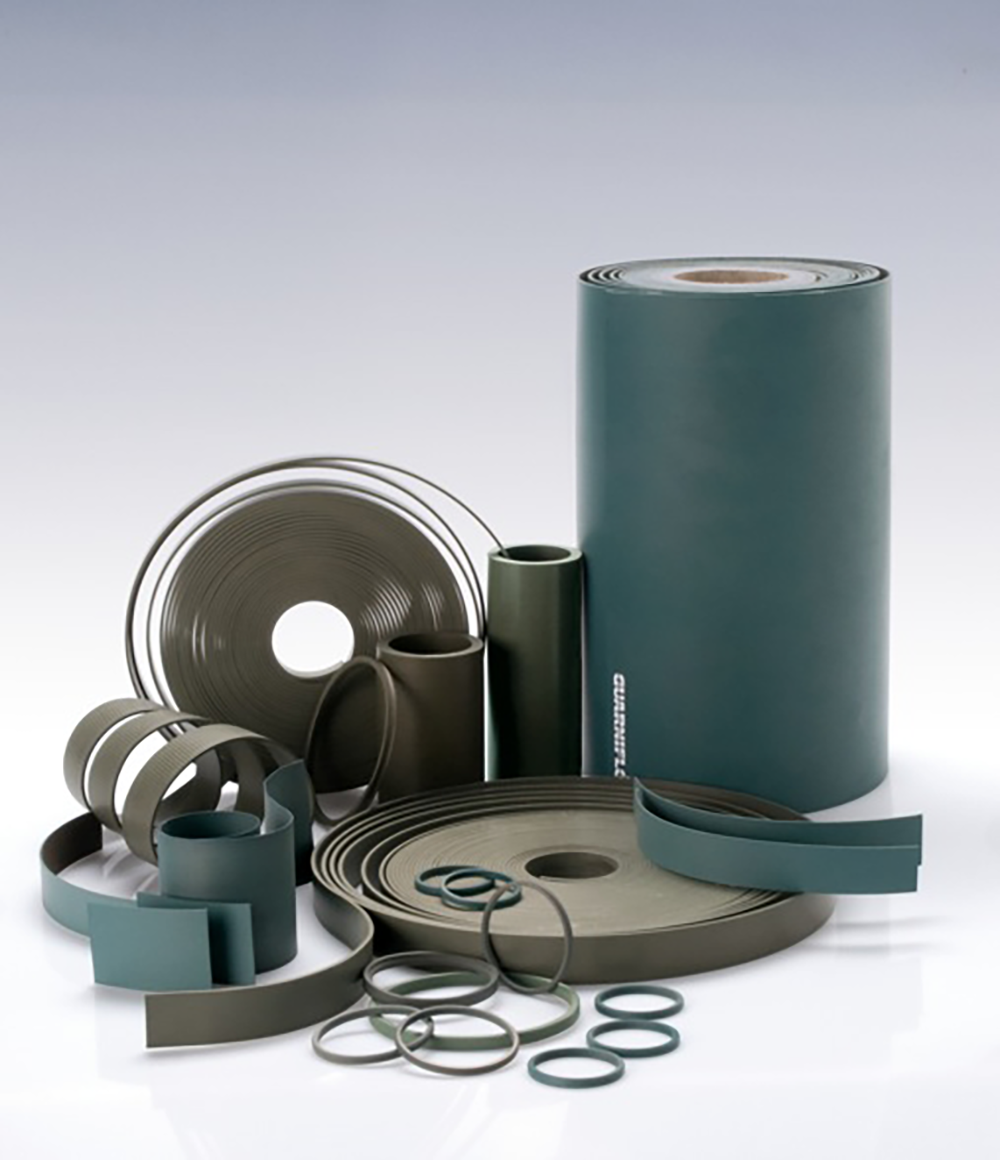 Your New Zealand based PTFE supplier
Contact one of our three nationwide branches today to discuss your application and material requirements.
We offer a full spectrum of technical services including material selection, cut to size, CAD design, CNC machining, and reverse engineering.
Follow the link to our PTFE product page. and take a look at the range of PTFE rod, tube and sheet products and PTFE sizes available.
We also discuss PTFE applications in this blog.
You might also be interested in our change parts trolleys, or our range of UHMWPE.
Service is in our name. Give us a call.
Download our Engineering Plastics brochure