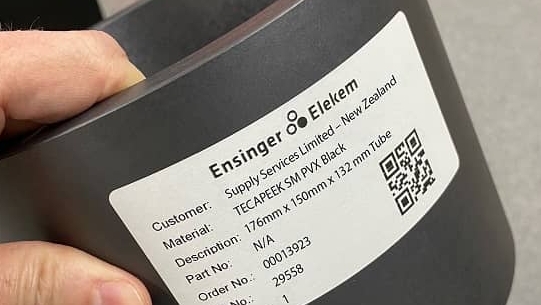 Tecapeek – High Performance Materials
Introducing TECAPEEK SM PVX Black, one of our high performance bearing and bushing materials.
This material is spin molded using centrifugal force to pull the polymer resins into the cavities of the mold.
Why spin molding?
Spin molded polymers such as TECAPEEK SM PVX Black dramatically reduce residual stresses, common with other manufacturing techniques.
There are many applications that benefit from the reduction of residual stresses, even bearing and bushes in specific circumstances. Vitally important though if you are using PEEK materials for split rings or seals.
The removal of residual stress is important for split ring applications as it negates the common problem of split ring "spring" where the ring wants to spring out or in and not sit flat which in itself can lead to stress cracking.
Spin molding also saves material wastage and machining time when compared to compression molded PEEK tubes, as compression molded stock shapes tend to have thicker side walls and requires additional machining time.
Our TECAPEEK SM PVX Black tubes from Ensinger Elekem are batch manufactured with no minimum order quantities. Pictured above is a single one-off spin molded tube for a New Zealand client.
The key benefits: spin molded TECAPEEK SM PVX tubes have lower internal stresses, reduces both stress cracking and material wastage. With custom one-offs, we can get you very close to your finished part sizes.
Supply Services can recommend and develop tailored solutions to satisfy your demanding application requirements.
Ensinger Elekem specialises in the production of TECAPEEK SM spin molded tubes, manufactured exclusively from Victrex® PEEK polymer. Elekem developed the first advanced technology spin molding machines for the manufacture of TECAPEEK SM tubes. Other processing techniques include compression molding and isostatic molding.
What additives or fillers are in this bearing and bushing material?
TECAPEEK SM PVX Black is a combination of Victrex® PEEK polymer, and 10% each of PTFE, graphite and carbon fibres.
This combination produces a high performance bearing and bushing material that offers a lower coefficient of friction, making it the perfect choice for unlubricated/dry running conditions, under high levels of stress in chemically hostile environments.
The main benefits are:
High strength
Excellent sliding friction properties
High thermal and mechanical capacity
Hydrolysis and superheated steam resistant
Very good abrasion resistance
Very good chemical resistance
Excellent dimensional stability
Good slide and wear properties
Very high creep resistance
Inherent flame retardant
Good machinability
What is the service temperature range of TECAPEEK SM PVX Black?
Short term operating service temperature of 300°C
Long term operating service temperature of 260°C
Glass transition point 143°C
Melting point 343°C
What industries use TECAPEEK SM PVX Black
Sealing industry
Oil & gas
Mechanical
Food and beverage
Hydraulic/fluid handling
Pump manufacturing and repairs
Pulp & paper manufacturing
Chemical
Transportation
Aerospace
Medical
Energy
What TEACAPEEK spin molded tube sizes are available?
We stock a large range of standard PEEK materials and modified PEEK grades in New Zealand.
Our spin molded (SM) PVX tubes are manufactured on-demand to suit client requirements.
With maximum lengths to 500mm and inner diameters of 21 to 535mm, we cover a useful a range of sizes.
These tubes are imported into New Zealand via airfreight or with our regular stock shipments.
Ensinger Elekem has significantly expanded the product range and usage because spin molded PEEK tubes:
Minimises post-production machining requirements
Minimises post-production material wastage and costs
Dramatic reduction of inherent stresses common with compression molded tubes
Finished parts have greater dimensional stability
Material properties enhanced to cover wider range of applications
Download the TECAPEEK SM PVX Black datasheet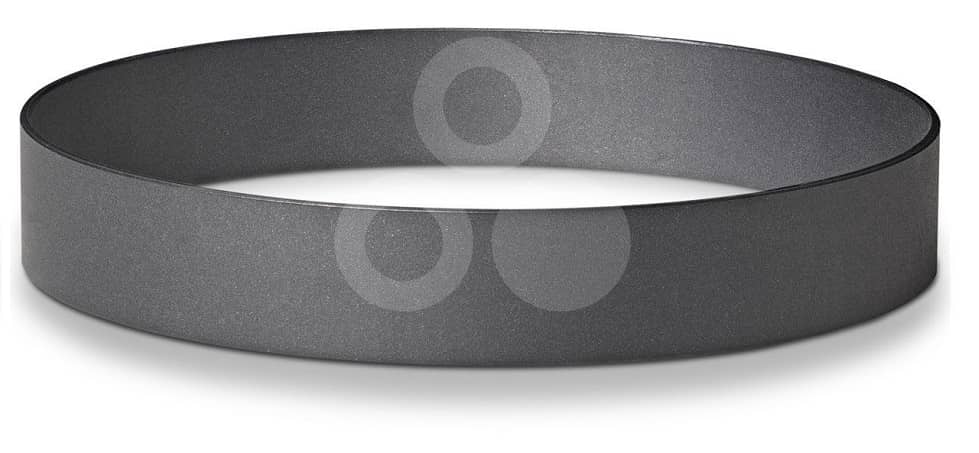 Contact our technical solutions specialists today
We offer nationwide material identification and selection services, CAD design and CNC machining services.
Contact your closest branch for more information about our quality international range of chains, sprockets and engineering plastic materials.