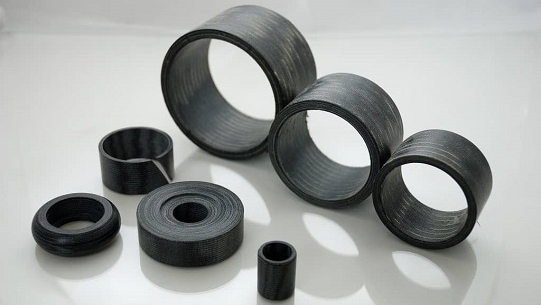 ACM Composites and Bearing Materials
Looking for industrial composite bearing materials in NZ? Contact our team of technical solutions specialists today to discuss your application requirements. Vast stockholding right here in NZ for immediate delivery or CNC machined to your finished requirements. Toll free 0800 102 112.
ACM – Our international supplier of high quality composite bearing materials
ACM Composite Bearings – United Kingdom
ACM Composite Bearings is a world leading manufacturer and supplier of self-lubricating resin bonded composite materials and non-metallic bearings to a wide cross-section of industries.
For almost thirty years, they have developed, manufactured, supplied and supported the application of composite materials into numerous worldwide markets.
ACM composites are used within the marine, hydropower, hydraulic, rail, offshore, construction and industrial markets and are designed specifically to replace traditional metal based bearings; resulting in longer life and other technical advantages.
Their production facility is ISO 9001:2008 approved and the materials are qualified to numerous classification society standards.
Over the past ten years ACM has significantly expanded production operations and now supply into over fifty countries worldwide.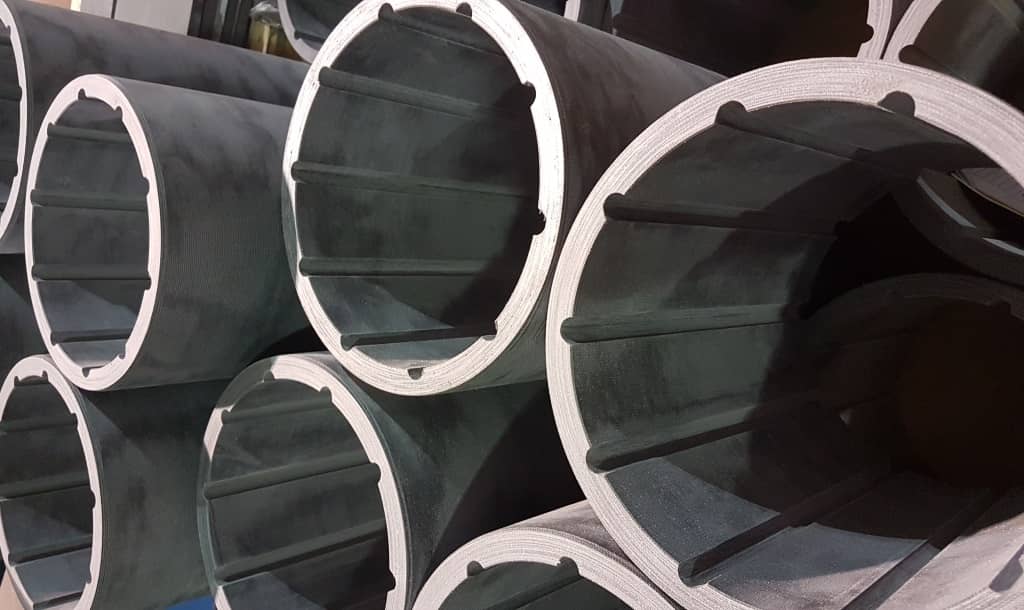 ACM Composite Bearings – range of materials available
ACM Composite Bearings are a range of advanced resin bonded, fibre reinforced bearing materials combining engineering fabrics, thermosetting resins and solid lubricants.
Many applications are covered and ACM develops completely new products where needed.
L2 Marine is a high load composite bearing material that has been specifically formulated for marine environment applications.
With virtually zero swell in water and very low thermal expansion coefficients, L2 Marine is ideally suited to the operating conditions and working environment of rudder and pintle bearings which can be either water, oil, grease lubricated or dry conditions.
Developed to give improved performance, longer life, non-lubricated operation and a maintenance free fit and forget bearing solution.
L2 Marine is the only composite bearing approved to operate as a rudder bearing in wet and dry conditions at bearing pressures up to 10 MPa.
Class approvals are held from many of the world's foremost classification societies.
L2 Marine has been tested and approved for stern tube bearing applications and has been proven to offer superior performance in terms of wear, extended life and low shaft wear over other water lubricated propeller shaft bearing materials.
TriboTex 3 composites was specifically developed for medium load bearing and slide pad applications.
Specific applications include slide pads for excavation and construction equipment, bush bearings for quarry machinery, pantograph bearings and slide pads for logistics handling equipment.
TriboTex 7 is our most popular and has applications in almost every environment when tailored with the correct additives.
TriboTex 7 have been successfully applied across all types of industries, combining low friction with excellent mechanical properties.
TriboTemp 10 incorporates aramid fabrics to give improved temperature performance whilst retaining the low friction properties of the TriboTex 7 range.
Capable of operating in temperatures up to 150 °C continuously or 200 °C intermittently.
TriboTemp 20 offers improved temperature performance over the TriboTex for applications where low friction or high mechanical strength is not a factor.
The product uses a natural fibre to cope with temperatures up to 180 °C continuously or 200 °C intermittently and has applications as diverse as steel mills, nuclear power plants, palm oil processing and rail.
TriboTough 10 uses cloth enhancements to provide the same improved temperature performance of TriboTemp 10 in conjunction with the highest compressive strength of any polyester based composite.
This development enables static loads 20% greater and dynamic loads 10% greater than the TriboTex 7 materials.
TriboChem 11 uses an alternative resin to offer improved resistance against extremes of alkali or acid levels over other grades.
TriboGlide 15 offers the lowest dry running friction of the composite bearings material range.
Generally used in conjunction with TriboTex 7 which provides the bulk of the bearing and contributes the mechanical properties, whilst TriboGlide 15 provides the low friction running surface.
A friction coefficient as low as 0.04 can be achieved with good mating surfaces.
TriboGlide 15 is very successful in offshore applications, such as launch systems, tow pins, winches, cranes, anchor handling and mooring systems.
Excellent bearing characteristics coupled with its high load capability, has been successfully trialled on a number of vessels resulting in reduced maintenance and zero down time.
The use of TriboSlide also prevents marine growth, cathodic chalking and bimetallic corrosion making them the ideal solution for this application.
The competitive price of TriboSlide offers the ship owner/fleet manager considerable reduction in costs for both new build and repair over conventional bronze/bronze graphite pads.
A further cost advantage is that the ACM pads have no after sales value hence total elimination of theft during loading and unloading of the containers is achieved.
In addition it has been proven that the wear of TriboSlide is considerably less than the conventional bronze/bronze graphite support pads hence longer life is achieved – a further cost reduction.
Also, because of the higher load capability of TriboSlide when compared to bronze, spreading under load does not occur hence the removal of the pads for inspection/replacement is less time consuming resulting in a further cost reduction.
TriboTape is used to manufacture standard bearing strips which are intended to from large guide bands.
TriboTape can be supplied in thicknesses from 2 mm to 5 mm and widths from 5 mm to 50 mm.
Lengths of 5 m long enabling cylinder diameters in excess of 1.5 m to be fitted in one complete guide ring.
TriboTape is manufactured using the latest machinery resulting in accurately controlled tolerances, with zero curvature on the length allowing for easy installation.
TriboGuide is used for standard wear rings for use as rod and piston guides for medium to heavy duty hydraulic cylinders.
Includes both polyester and cotton phenolic composites.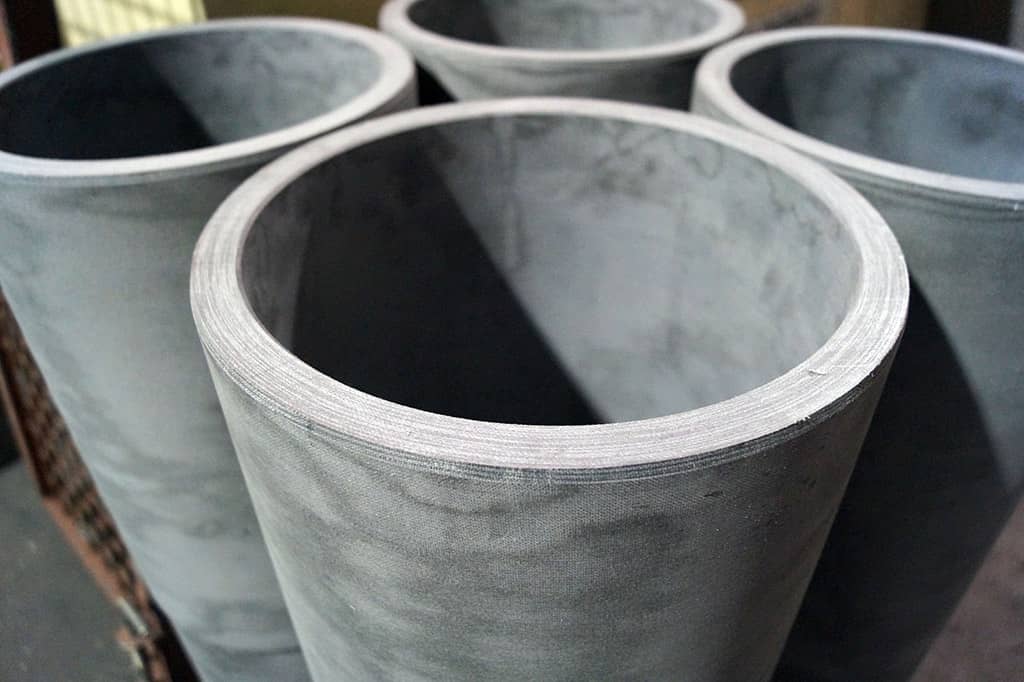 Contact our technical specialists today to discuss your ACM composite bearing application
Our NZ based team of technical solution specialists are waiting to take your call.
We offer nationwide material identification and selection services, CAD design and CNC machining services.
Contact your closest branch for more information about our range of ACM products.