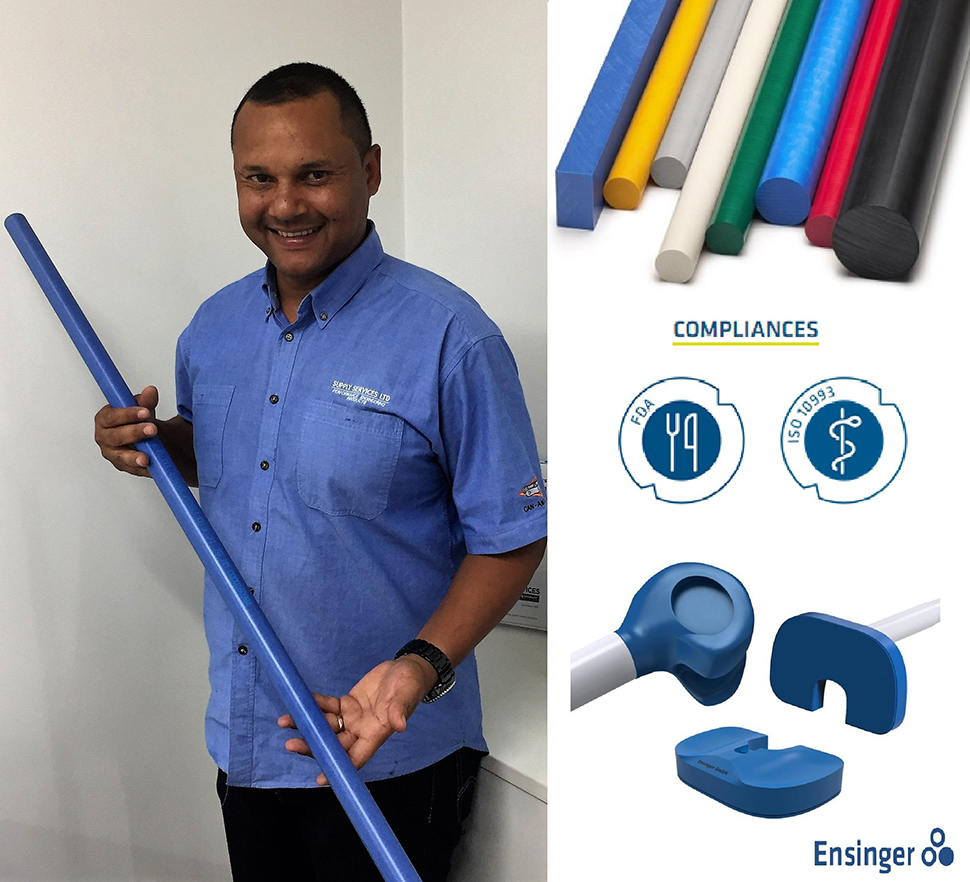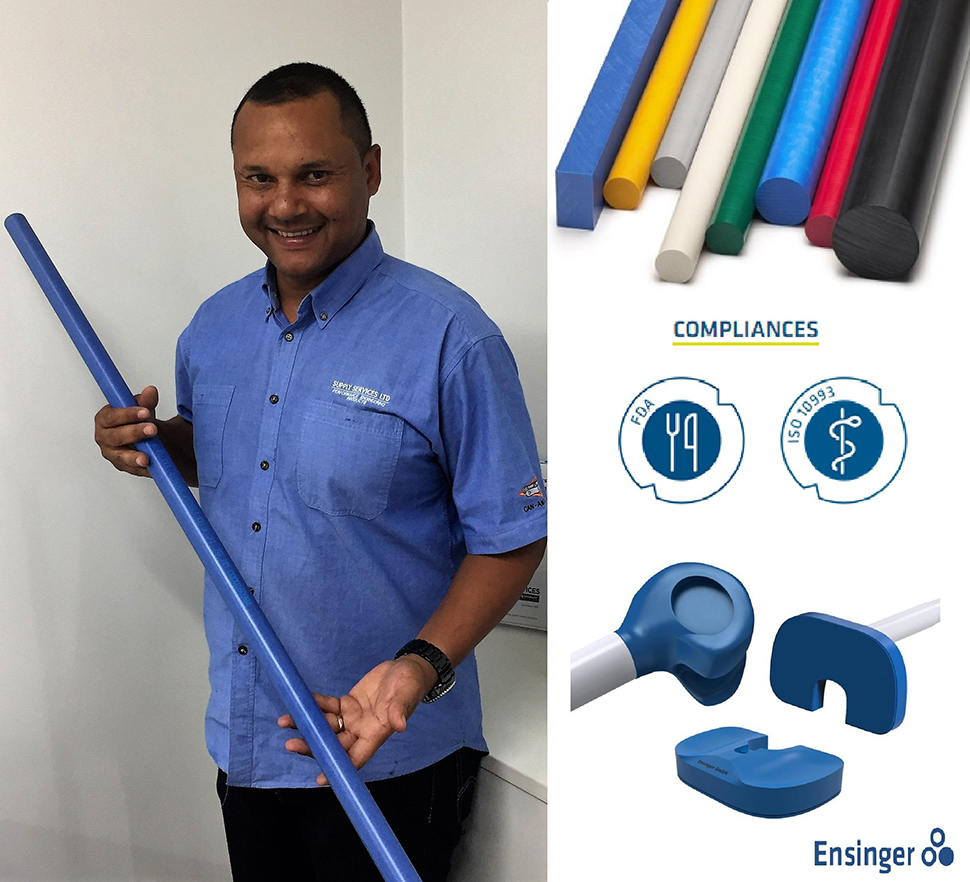 This is Rowan Cicero, our Auckland branch manager holding some high performance medical grade TECASON P MT (PPSU) plastic.
This plastic is certified for biocompatibility. These premium grade materials are from our German supplier Ensinger GmbH.
The fields of application are vast, spanning many medical segments like joint reconstruction, traumatology and spine.
TECASON P MT is often used for surgical instruments and tool handles.
Implant trials including femoral and tibial components for knee, hip, and shoulder replacement processes as well as for a vast number of sterilisation trays and caddies.
We stock a range of TECASON P MT in various colours so medical designers have a choice of colour selection for parts.
Additionally we can supply another grade of this material but X-ray impermeable for X-ray detection.
The bottom right photo shows TECASON P MT used for knee replacement trials, more of which can be read about here.
Check out our range of PPSU materials.
Read more about our range of Engineering Plastics that help to keep New Zealand industry moving.
Give our industry trained staff a call today.