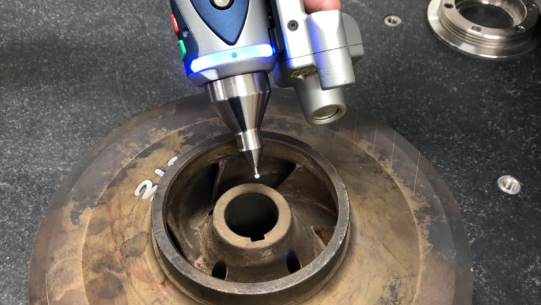 We've invested heavily in technology and training to help our customers reverse engineer and replace old parts with new ones. We can hard probe or use contactless 3D laser scanning techniques to digitise your component and reverse engineer it . If desired, we can then have our machine shop make the parts from one of our many engineering materials. Give us your part and we'll recreate it, even if its broken or worn out.
The problem our customer had
Our customer had a bronze pump impeller that was highly corroded from chemical interaction. These parts are old, are very difficult to locate and no longer manufactured. Our customer needed the means to reproduce these parts via casting for their valued customer.
The solution…let Supply Services put their reverse engineering skills to use!
Our customer supplied us with the last pump impeller they had so we could carry out 3D laser scanning. From this 3D laser scanning we were able to produce for our customer solid models and drawing files. Our customer was then able to proceed to get these parts cast at a foundry.
We supplied the customer with a CAD solid model and CAD drawing files
The outcome
Our customer was then able to approach a foundry for pricing up and casting the parts. These parts are vital to the operations at a large New Zealand  industrial site. We often reverse engineer components that have been damaged are worn out. Recently, we carried out this process for commercial fishing vessels and manufactured these level winder screws.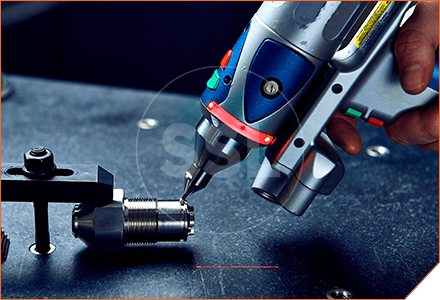 Contact us today
Our team of technical solution specialists are ready to asset you with your next project.
Contact your closest branch.