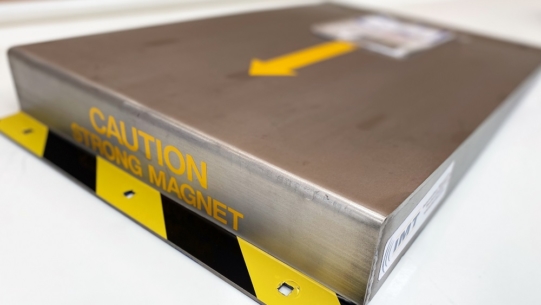 Capture Tramp Metal in Vibratory Conveyors with VIBRA-SEP
This simple product is easy to install and is customisable to suit the needs of any application.
Introducing our range of IMT's Vibratory Magnetic Separators known as the VIBRA-SEP.
The VIBRA-SEP decreases nuisance metal detection tripping while reducing damage to expensive size reduction equipment.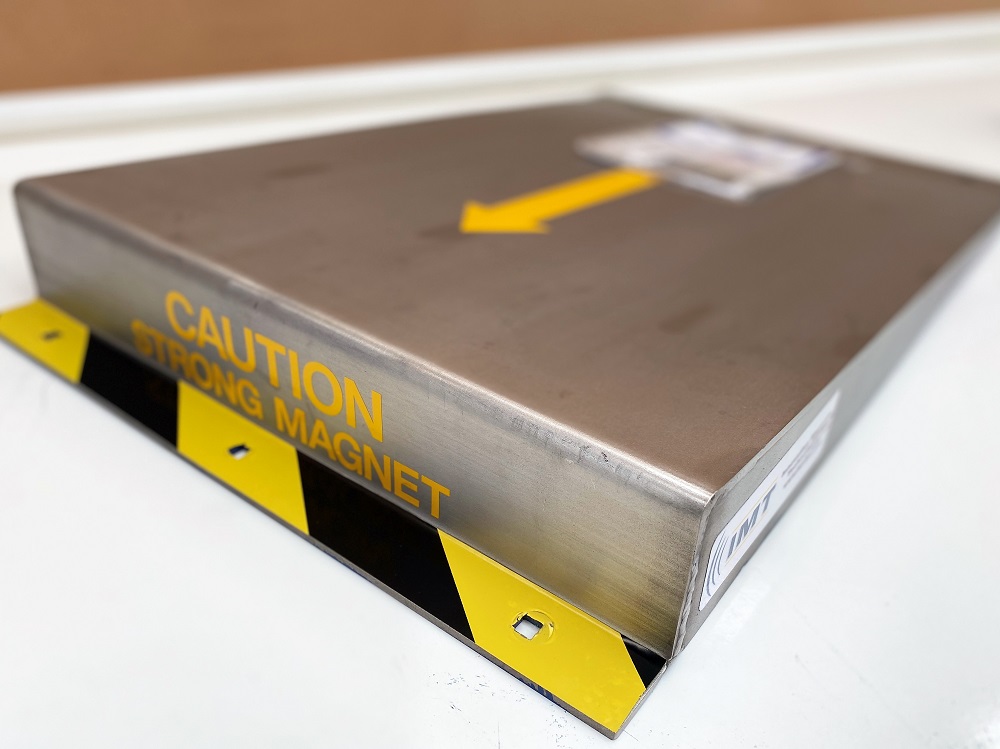 VIBRA-SEP Unique Plate Design
IMT's unique VIBRA-SEP magnetic plate design allows operations to easily retrofit a tramp metal separation solution without any modification to the existing conveying system.
The VIBRA-SEP is available for all vibratory conveyor widths, with 18″ and 24″ being standard sizes.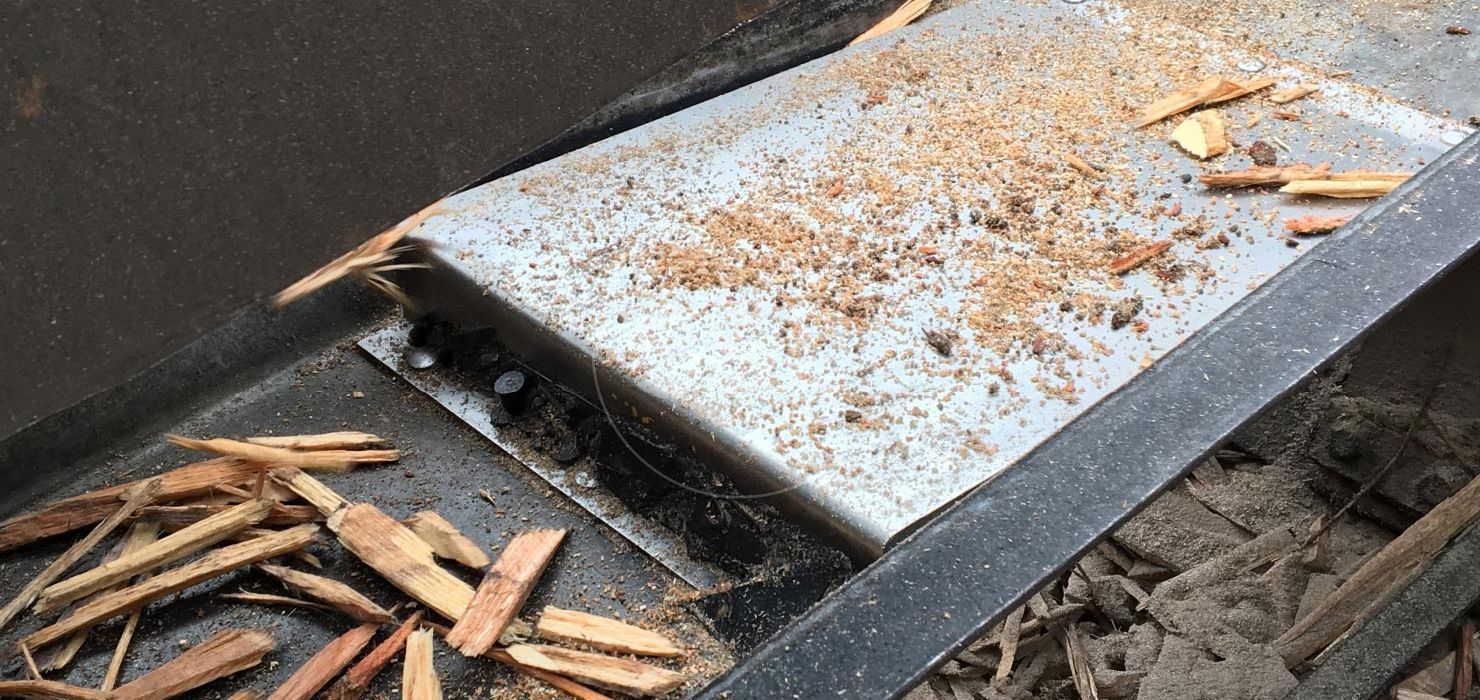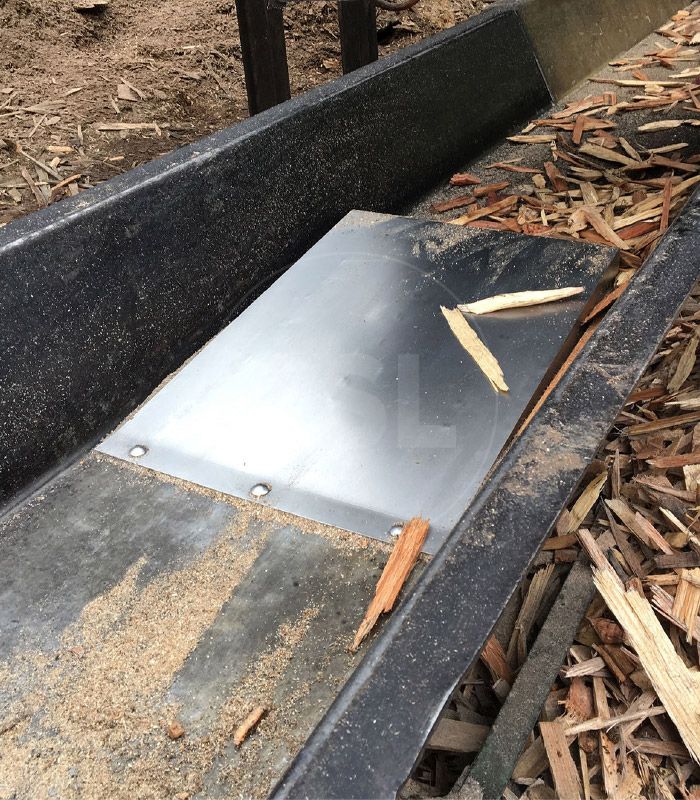 Simple Installation
Installation takes minutes, all hardware is provided, bolt into place and no welding is required.
Positioning this magnetic plate separator before metal detection systems reduces nuisance trips which create costly down time and labor costs associated with metal detection systems.
Installing the VIBRA-SEP in vibratory conveyors and feeders is an effective means of capturing tramp metal contaminants.
High Performance and Budget Friendly
✅ The VIBRA-SEP is a one component magnetic plate separator consisting of a large re-engineered, more powerful permanent magnetic core. The stainless-steel construction provides processing facilities with a separation system that will provide years of dependable maintenance free operation.
✅ In the production of wood chips, the Vibra-Sep is installed ahead of the metal detector. The Vibra-Sep removes tramp metal thereby reducing nuisance trips and increasing up time. The Vibra-Sep also extracts smaller ferrous particles which the metal detector may not detect thus increasing chipper knife life (less pins and fines).
✅ Simple installation is accomplished in minutes by bolting the leading edge and trailing edge with included hardware.
✅ Removal of the captured tramp metal is done by simply sliding the captured contaminates off the face of the trailing edge.
✅ Increased uptime, reduce maintenance costs and a metal free product.
✅ Vibratory Magnetic Separators remove tramp metal from shaker and vibratory conveyor systems to increase product quality and protect processing equipment from damage. They increase productivity by cutting down on man hours, and are simple to operate and clean.
Industries That Commonly Utilise Vibratory Magnetic Separators Include:
Mining
Saw Mills
Pulp Mills
Food Services
Animal Feed
Download our VIBRA-SEP Product Brochure
Contact Us Today!
Auckland
Mount Maunganui
Christchurch