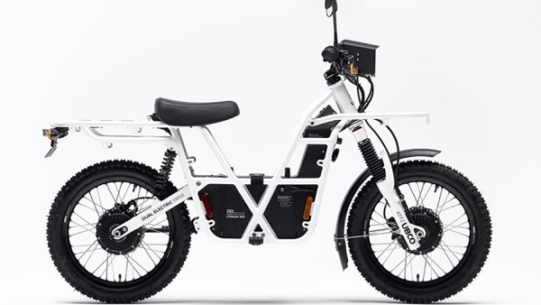 UBCO Bikes Hit the Road with Our Fitted HDPE Plastic Sheets
Silent Journeys – we love the tag line of the UBCO bikes brand.
What an amazing piece of technology, designed in New Zealand and taking it to the world.
UBCO was founded on the idea of a Utility Electric Vehicle (UEV) that would transform the way people ride, work and play.
Thanks goes to UBCO for letting us share your story.
How did Supply Services assist with their 2×2 delivery bike project?
UBCO were helping one of their customers deploy a fleet of food delivery bikes and needed a lightweight carrier platform fitted for the food boxes.
HDPE sheet for the carrier platform was selected due to its price, colour, and its properties such as abrasion resistance.
Being used outside the material needed to be UV stable and weather resistant. Our HDPE sheet fitted the bill.
We stock a wide range of HDPE sheeting products suitable for chopping boards, playboard for playgrounds (and used for the UBCO carrier tray), marine board, sign board and a range of other application specific HDPE sheeting products.
UBCO 2×2 utility electric vehicle fitted with HDPE sheet carrier tray
Black is a good colour option as it matches the black and white colour theme of these UBCO food delivery bikes.
Being UV stable is a bonus, and the HDPE is even food contact approved.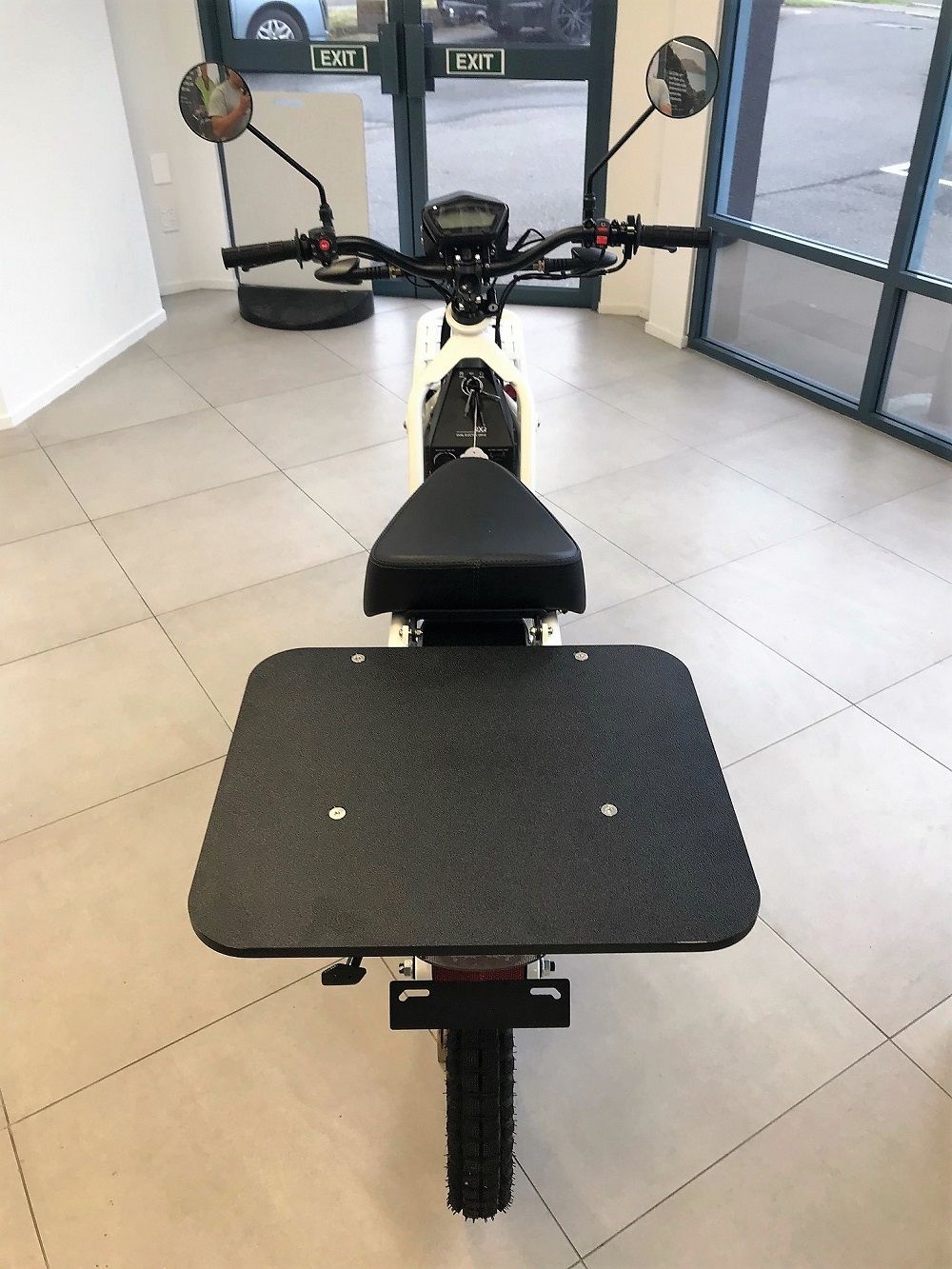 Ready to start delivering goodness to the masses!
Supply Services CNC machined the HDPE carrier trays, with UBCO fitting to their EUVs frame.
UBCO then mounted the food delivery boxes to the carrier tray.
Look out for these delivery bikes in a city near you.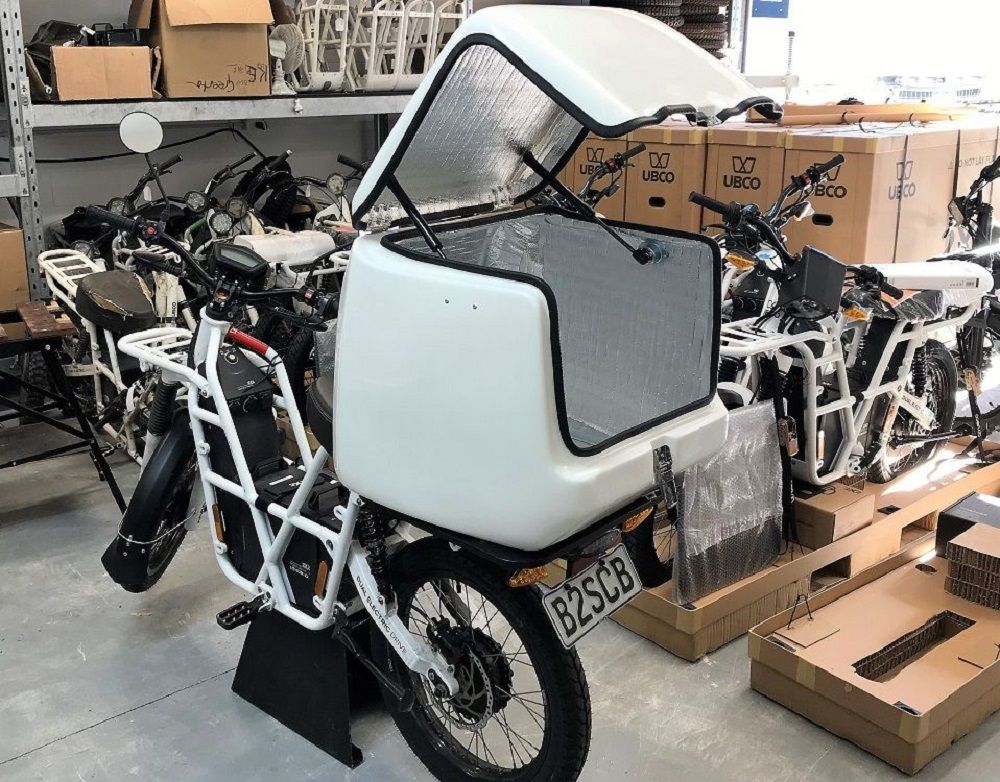 Thanks, UBCO bikes
Always great to work with an awesome customer with amazing products.
Check out some interesting silent journeys from their website…
Interested to learn more about our range of high performance plastics?
Supply Services is one of the largest stockists in New Zealand of high performance, engineering, and standard plastics.
Our range covers every application from mechanical to electrical, low temp to high temp, even up to 400°C.
One single toll-free number for nationwide coverage – 0800 102 112
Give our team a call today.
Download our product PDF below.