What is HDPE Sheet?
HDPE sheet (High Density PolyEthylene) is a thermoplastic that offers great properties such as abrasion, chemical and corrosion resistance, high impact strength, resistance to impact and a low coefficient of friction.
High density polyethylene sheeting is also moisture, stain and odour resistant. It is one of the most versatile and durable plastic products available.
Some grades of HDPE board are FDA approved for the food processing industry.
It is widely recycled, and for a standard engineering material it has an amazingly high tensile strength.
These properties make HDPE sheet a durable, lightweight and easily fabricated material.
Typically an extruded sheet product, our range of HDPE sheet is available with either a smooth glossy mirror-like finish or an embossed textured surface.
We can also supply planed, compression moulded sheets.
Take a look now at our online properties chart to compare to other engineering plastic materials.
Looking for HDPE Sheet in NZ?
Supply Services Limited is one of the largest HDPE sheet suppliers in New Zealand.
We think we have the most extensive range of HDPE sheeting available in the country.
Our branches are located in Auckland, Mount Maunganui and Christchurch and stock large quantities of HDPE sheet.
We offer sales and service that covers the entire length and breadth of New Zealand.
To order HDPE sheet call 0800 102 112 or check our cut to size plastic service.
What is HDPE plastic used for?
HDPE sheet materials are extensively used to service a vast range of engineering, industrial and consumer applications.
Our customers often use HDPE board for the replacement of wood panels.
We commonly see HDPE used for applications such as hopper and chute liners. Water storage and structural tanks. Food chopping boards,  playground equipment and furniture.
Our wide range of specialty HDPE sheeting products are used in marine applications, food processing facilities, graphic signage, areas requiring partitioning or shielding.
We even have HDPE sheet for walkways needing anti-skid properties.
What is the temperature range of HDPE?
Our premium grade range of HDPE sheet materials can safely operate at long-term continuous service temperatures from -73ºC to +82ºC.
HDPE can sustain very short-term spikes in temperature and starts melting at 120ºC.
The long-term service temperature is the maximum temperature HDPE can be kept in hot air for 10,000 and 20,000 hours without losing more than 50% of its initial values for their typical properties.
If heated up slowly to its maximum short-term temperature, HDPE would have lost most of its mechanical strength.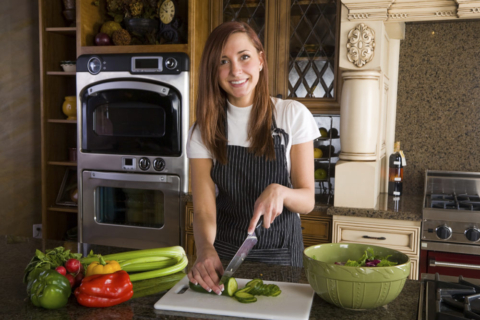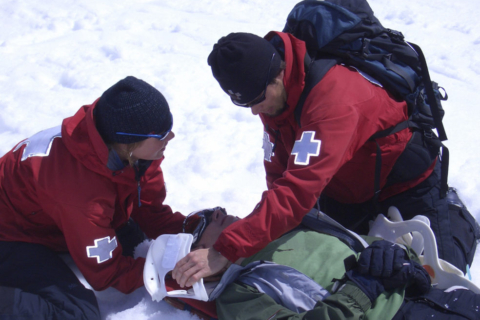 What is our range of HDPE sheeting materials?
Our range of premium grade HDPE sheet materials is manufactured in the United States by Polymer Industries.
They are a world leader in the manufacturing of polyethylene sheeting products.
We are proud of our association with Polymer Industries and to be working with another family owned and operated business with global presence and a reputation for excellence.
Below, we highlight ten different HDPE products manufactured by Polymer Industries that we stock right here on the shelf in New Zealand.
HDPE 300 Standard Sheet
This is the most standard of our HDPE sheet materials. It is available in extruded sheet format with either a smooth mirror like finish or an orange peel like finish. Available in natural and black. Natural being FDA approved.
Generally available from 6mm to 25mm thick in 1220mm, x 3050mm sheets. Custom extruding for special orders can increase thickness to 32mm, and sheet sizes to anywhere up to 3655mm x 12200mm.
Compression moulded and planed sheeting is not a stocked item but available on request.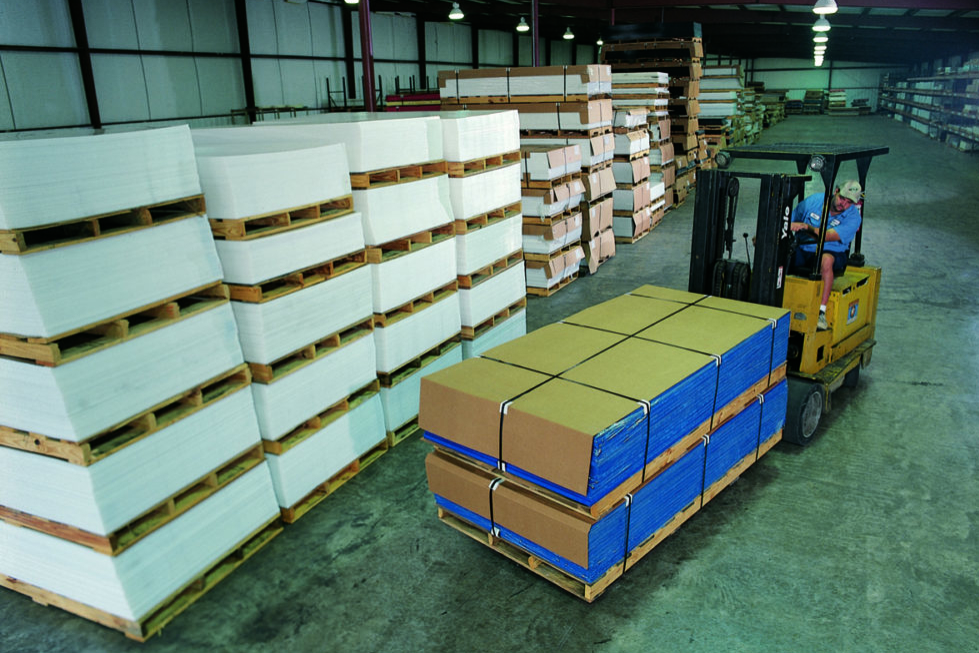 HDPE Cutting Board Sheet
Traditional wooden cutting boards are no match for boards fabricated with Densetec® Cutting Board from Polymer Industries.
Wood and other materials absorb bacteria, splinter, chip, swell, peel, rot, warp, bend and crack.
Our HDPE Cutting Board eliminates those problems, substantially outlasting cutting boards made from materials other than HDPE.
Engineered for durability, low maintenance and safety. Its textured, matte surface safely holds food in place without slipping.
The "natural" bright white colour is favoured for its sanitary look.
Knives stay sharp when cutting on our HDPE Board. Instead of striking a rigid surface that dulls the blade, ours gives on contact.
Because of its unique molecular structure, cuts seal and become indiscernible. Over time, using Densetec® Cutting Board can lead to significant savings when compared with other materials.
The perfect choice to help prevent cross contamination of food borne pathogens such as salmonella and E-coli.
By colour coding the food to the colour of the cutting board such as blue for fish, red for red meat, yellow for poultry, etc., the risk of spreading these dangerous microorganisms is greatly diminished.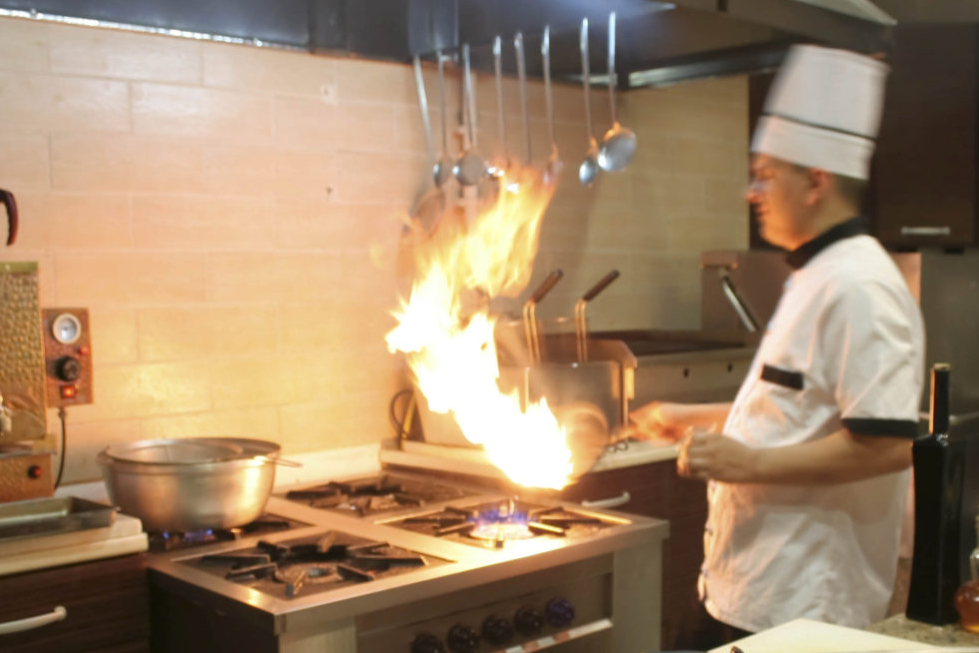 HDPE Playground Board Sheet
Densetec® HDPE Playground Board is making a big splash in the playground industry.
The variety of bright contrasting colours make it perfectly suited to this environment where high impact colours are required.
Because the color is embedded in the sheet, it never needs painting. Especially with the rigors and abuse that children inflict upon playground equipment, this material lasts much longer than wood.
The versatile properties of HDPE Playground Board make it virtually vandal resistant.
The UV stabilizers added to the material make the colours fade-resistant and the standard properties of the HDPE used in the production of HDPE Playground Board make it weather-resistant and the perfect choice for outdoor environments.
Design potential is unlimited with Densetec® Playground Board.
Available in a range of colours.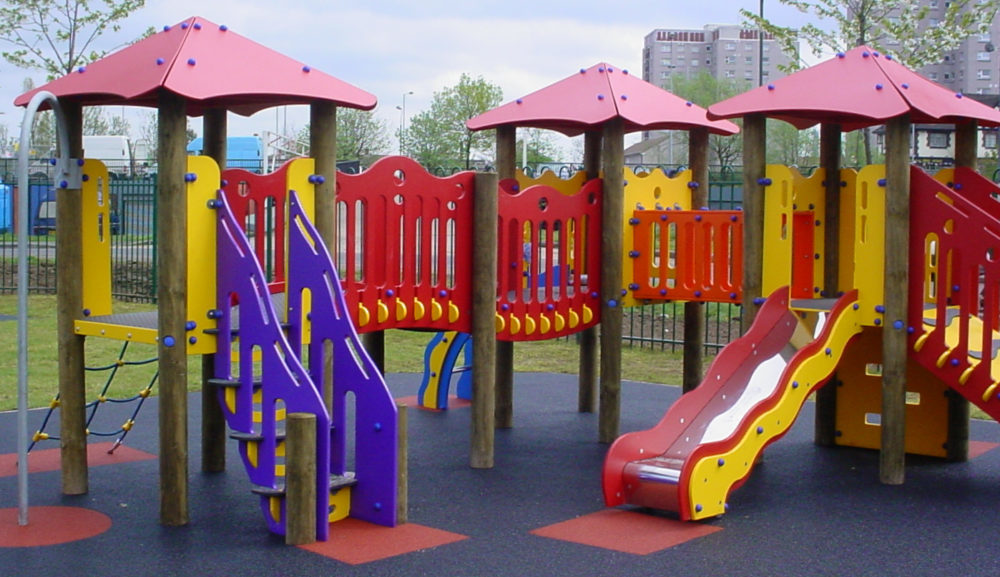 HDPE Marine Board Sheet
Densetec® HDPE Marine Board is specially formulated to withstand the rigors of harsh outdoor marine environments.
It is UV-stabilized to resist damage and retain its beauty, even after years of direct sunlight.
Increasingly, HDPE Marine Board is replacing wood and laminates in boating applications.
It does not splinter, crack, delaminate, rot, swell, or absorb water like traditional materials.
Even under heavy foot traffic on yacht decks, it remains virtually maintenance-free.
In addition, there is no need to stain or paint every few years.
The colour is integrated with the polymer and retains its vibrant appearance better than painted wood.
Fabricating and finishing are easy with standard woodworking tools. Forms easily for smooth curves and bends.
Since there is no grain pattern, parts can be cut from any part of the sheet virtually eliminating waste for greater economy than wood.
HDPE Sign Board Sheet
The material is manufactured by extruding one colour on the inside and a contrasting colour on the outside. The layers are combined while the material is still molten.
The result is a homogeneous sheet that is guaranteed not to delaminate, crack or chip. It is superior to other sign materials, which are separate layers of material laminated together.
Densetec® HDPE Sign Board is easily routed or engraved using current CNC router technology.
As the skin of the material is removed by the router, the inside colour shows through and, voila, a sign is easily fabricated with minimum finishing requirements.
The material does not have to be painted because the colour is embedded into the sheet. The durable textured finish resists scratches and marring.
The product is UV stabilized to resist deterioration in harsh outdoor environments, making it the perfect signage material.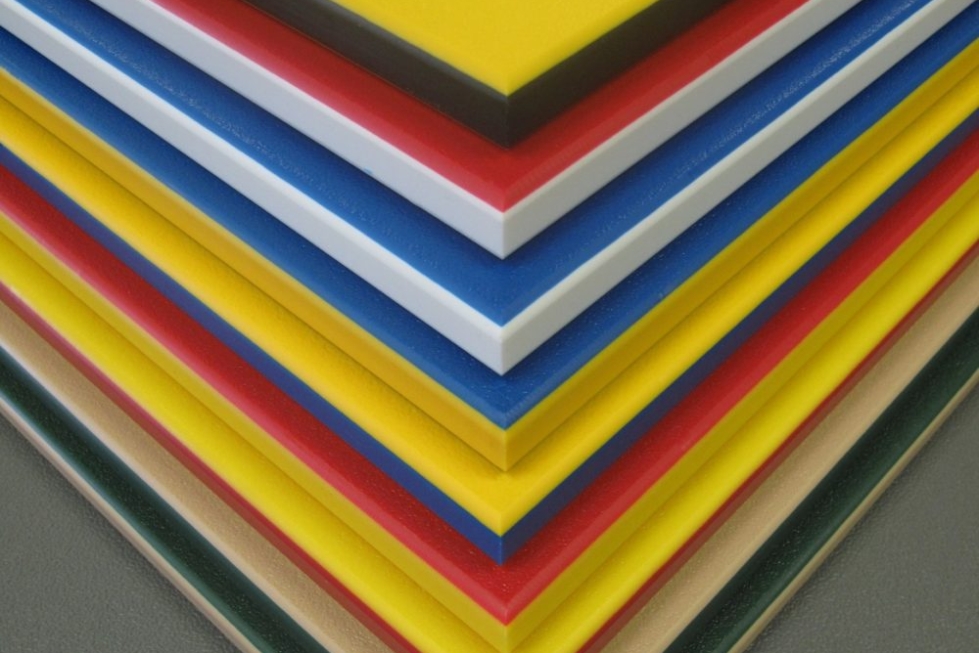 HDPE Partition Board Sheet
Densetec® HDPE Sheet Partition Board is the ideal partition material for a wide variety of commercial applications such as schools, parks, stadiums, office buildings and airports.
The durability of our material makes it immune to such problems as vandalism and constant traffic.
In addition, the material is totally unaffected by water and humidity preventing it from shrinking, expanding, bowing, warping or delaminating in any way whatsoever.
It is resistant to markings by pens, pencils, most markers and paints and cleans with ordinary household detergent or solvents for more stubborn stains.
Minor surface damage can easily be repaired. Finally, the material does not have to be painted and is virtually maintenance free.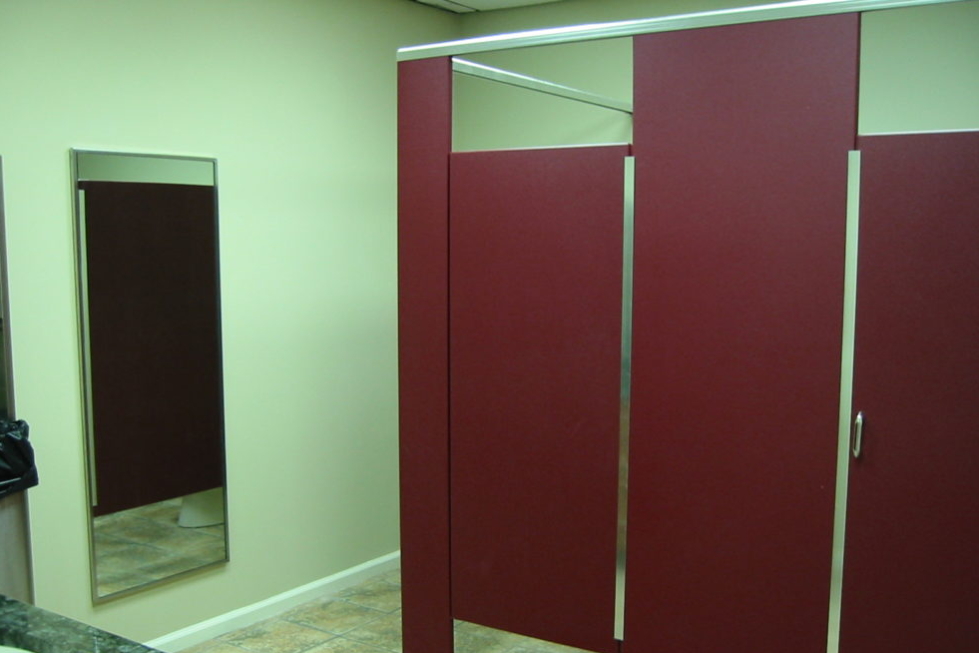 HDPE Anti Skid Sheet
Densetec® HDPE Anti Skid is specifically designed for the playground and marine industries incorporating the latest available technologies to produce a non-skid surface ideal for all type of flooring applications.
Firstly, Anti Skid incorporates an embossed surface with your choice of either round or square protrusions on one side of the sheet.
These protrusions actually grip the tread of the shoe of the person walking on the surface.
Also, water drains on the surface of the sheet beneath the protrusions making Anti Skid especially effective in wet conditions.
Secondly, Anti Skid is manufactured by using a high grip compound on the surface of the sheet presenting a tacky, high coefficient of friction material on the walking surface.
This material is a more skid resistant material than HDPE and enhances Anti Skid's anti-skid properties.
Anti Skid is an ideal material for use as decking in playgrounds, boats, or anywhere an anti-skid surface is a requirement for a safe walkway or platform.
Available in a range of colours.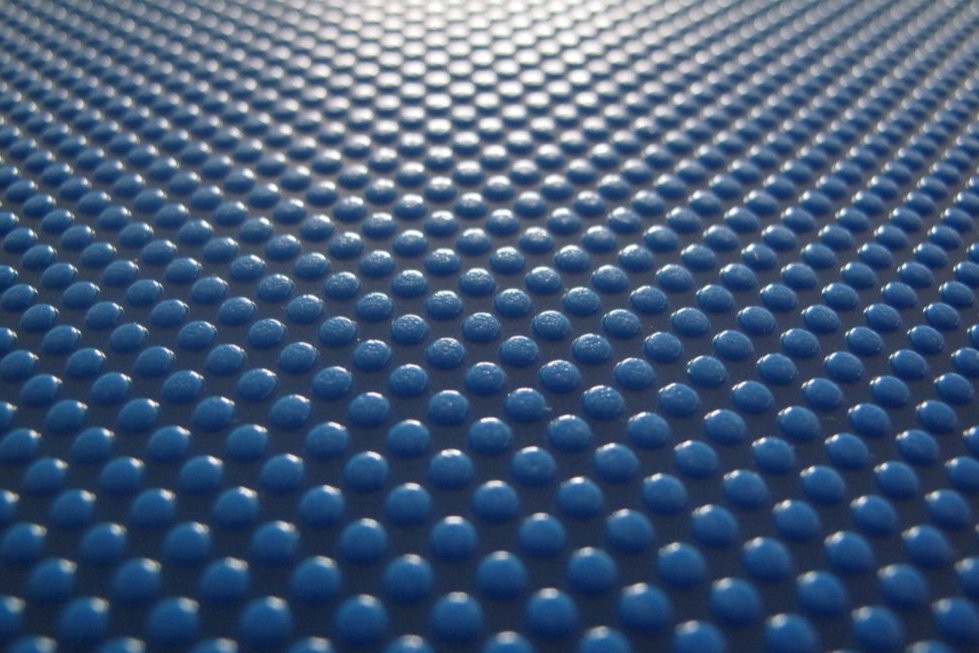 HDPE Shield Sheet
Densetec® HDPE Shield is a product specially designed for nuclear shielding applications.
The material employs 5% Boron by weight to shield neutrons in a variety of applications including high intensity X-rays, cancer treatment facilities, nuclear submarines, and nuclear power plants.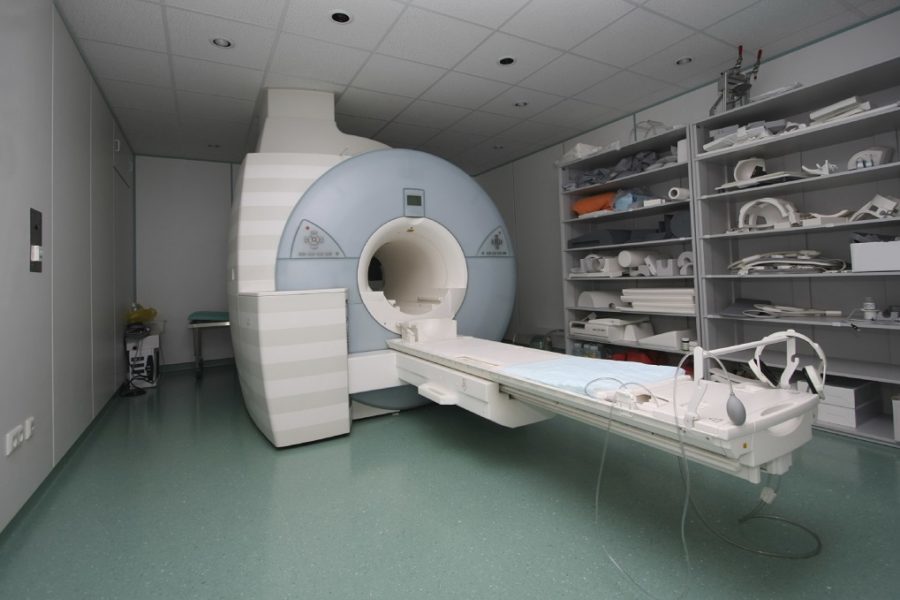 HDPE Pipe Grade PE100 Sheet
Polymer Industries' Densetec® HDPE Pipe Grade PE100 is a higher molecular weight material than their standard Densetec® HDPE sheet.
The material displays improved performance characteristics in a variety of piping applications.
In addition, the material is UV stabilized and ideal for use in demanding outdoor applications.
It retains its properties between -140ºC and +82ºC and resists most chemicals.
HDPE Sheet Pipe Grade can be used in a variety of applications including manhole lids and bottoms, pipe reducers, trenches, sumps, pipe flanges, pipe end caps, tanks, milled flange adapters and lifting lugs.
HDPE Post Industrial Sheet
Densetec® Post Industrial Light Weight is like a utility grade of HDPE sheet that is approximately 20% lighter than standard weight HDPE sheet.
The material employs a foamed core capped with full weight skin to achieve weight reduction.
The material is ideal as a replacement for plywood in a variety of applications where moisture absorption is a concern.
It is particularly used in marine environments such as chair seat backs where plywood is prone to absorbing water and rotting. The material is available in black only.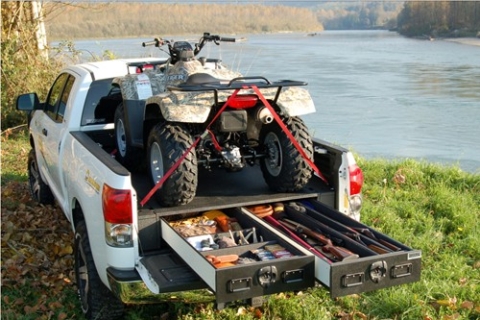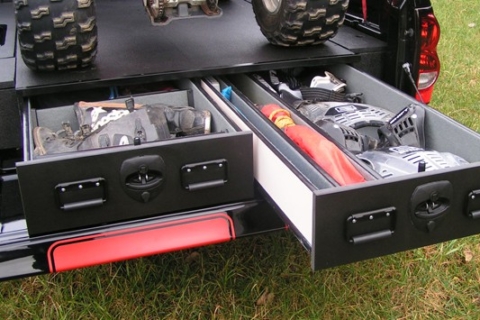 Please download our Engineering Plastics brochure below