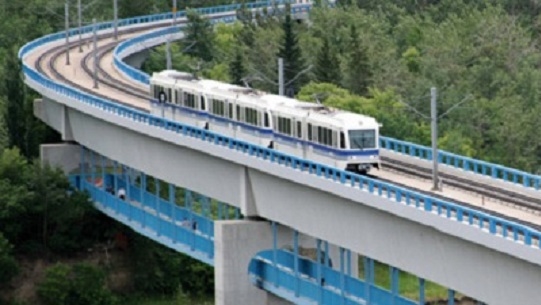 In situations where the controlled dilation of resting surfaces of bridges and other infrastructures needs to be guaranteed for a long time, it is crucial for the quality of materials to be suited to the intended application.
Our Italian supplier, Guarniflon® S.p.A, is one of only a handful of companies worldwide that can produce PTFE dimpled sheets in accordance with standards EN 1337-2 in a wide range of standard and cut-to-order sizes.
Out in the field PTFE bridge bearings are often referred to with such names as:
➡️ Expansion Bearings
➡️ Seismic Bearings
➡️ PTFE Sliding Bearings
➡️ PTFE Bearing Pads
Our Guarniflon PTFE dimpled sheets are designed to hold grease for the lifetime of the bridge bearing, as they are almost impossible to grease after installation.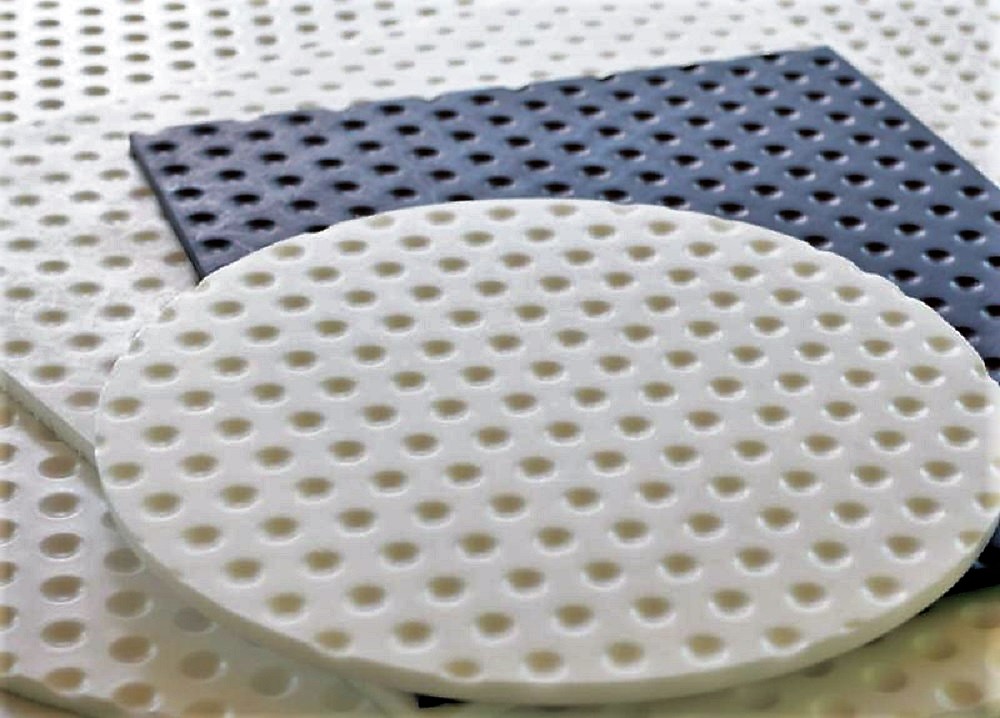 Dimpled discs for bridge bearing applications
Largely used in the engineering and construction field, dimpled sheets and discs are the perfect solution to thermal expansion and load problems usually connected with structural elements.
One of the most common applications for dimpled sheets is the insertion between 2 movable elements (i.e. bridges) working as a self-lubricating system exempt from any need of maintenance.
Processed and certified in accordance with the international standard EN 1337-2.
The 3.1 certificate is supplied together with orders.
The most common sizes are available ex stock at Guarniflon and can be processed one side etched for bonding to different kinds of materials.
Supply Services Limited can import these items with our regular stock shipments by sea or urgently via air.
Dimpled sheets and discs
Our Guarniflon bridge bearing materials are available to be supplied from Virgin PTFE (take a look at our product page) or compounded PTFE sheets.
Due to the dimpled sheets special surface they are frequently used in the engineering and construction field.
Dimpled PTFE sheets and discs is the perfect material to solve thermal expansion and load problems usually connected with structural elements.

What to know about the base characteristics of our PTFE bridge bearing materials?
✅ Low coefficient of friction (the lowest of all solid materials known)
✅ Excellent chemical inertness
✅ Extremely non-adhesive surface (practically no products can stick to it)
✅ Wide service temperature range from -200°C up to +260°C
✅ Excellent dielectric properties
✅ Toughness and flexibility balance
Did you know?
Supply Services is one of the largest PTFE suppliers in New Zealand, and we are proudly the exclusive distributor of Guarniflon PTFE materials here in New Zealand.
Read the above blog about our range of PTFE materials that help keeps New Zealand industry moving!
Supply Services is located in Auckland, Mount Maunganui and Christchurch.
We offer material selection services, CAD design and a full array of manual and CNC machining services to turn your ideas into finished components.
Our team is waiting to take your call. Pick up the phone now and dial 0800 102 112 to speak to one of our product specialists.