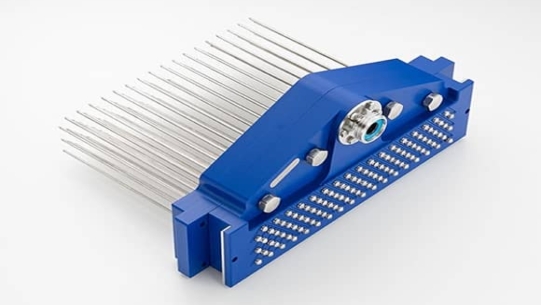 Supply Services Ltd – NZ Experts in Food and Beverage Plastic Packaging
Supply Services Limited have been supplying technical high-performance plastics for industries throughout New Zealand since the company began in 1980. Over the past 40 years, they have made a name for themselves as the most trusted plastic machining specialist for NZ's food and beverage industry.
Supply Services provide products that are FDA or EU10/2011 certified, which allows them to meet the stringent demands of US and EU regulations for customers that export to these markets. They pride themselves on their long-standing working relationships, formed with quality suppliers both home and abroad, as well as the trust and respect they have gained from those leading players in NZ's food manufacturing industry.
Safety and efficiency are hugely important when it comes to the food and beverage industries, and Supply Services offer solutions that take this seriously. Whether you are looking for small or large parts, you can be sure that Supply Services have you covered.
Product Safety & Assurance
When it comes to food and beverage processing, it is vitally important that all components involved (especially those that come into contact with food) comply with international standards to ensure non-toxicity and the non-release of harmful substances to human health. Supply Services Ltd understands this, and issues order-related certificates of conformity to confirm the quality of all plastic materials to the customer, as well as ensuring total accountability and seamless traceability.
Supply Services are constantly embracing constant improvements in design and innovation, making the food and beverage industry a safer and more reliable operation. The wide range of materials they have on offer can give a high range of protection, with visually detectable materials, e.g., vivid blues, or ultra-detectable plastics that can be seen via metal detectors and x-ray machines, helping production lines identify food contamination before it is sent out the door.
Capability & Service
Supply Services also offer a range of different value-added services to its customer base. If a customer is looking for high grade plastic stock shapes, Supply Services have a wide range available online or on location from suppliers such as (but not limited to) Ensinger Plastics, Polymer Industries, and TriStar Plastics. They also have in-house engineering plastics specialists who are able to offer an end-to-end service, working with customers from start to finish to scope the correct material, design the parts, and then CNC machine them to the precise measurements needed.
With their tight knit and highly skilled in-house team, they can use their combined expertise to design, engineer, and CNC machine the perfect part. Their specialists pride themselves in their ability to make any plastic component from scratch, designed completely bespoke and custom-made for their customers. This level of service gives their customers the peace of mind that they will receive the best possible food-grade component for their machine, regardless of what they need.
Reach Out Today
For a perfectly engineered plastic component, talk to New Zealand's own Supply Services Ltd; customers from all over the country have reaped the benefits of their combined wealth of experience, expert services, and quality plastic solutions. Reach out to one of their technical specialists today to discuss your application requirements.