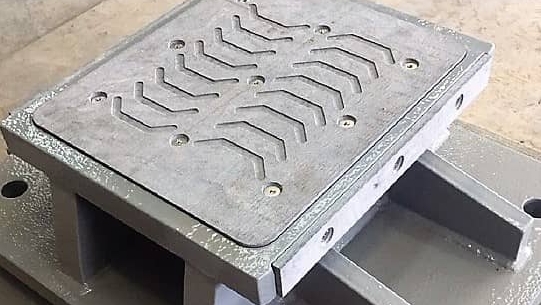 After the 2016 magnitude 7.8 Kaikoura earthquake in New Zealand, we assisted engineering companies that were either repairing or replacing bridges with bridge bearing materials required to act as sliding bearing pads.
We stock locally in New Zealand, UK manufactured ACM Composites bearing products.
The project below was undertaken on the Clarence River Bridge, north of Kaikoura.
From our array of ACM Composites, the product of choice for this project was ACM Triboglide 15.
Triboglide 15 was used for both the bottom bearing surface and top bearing components.
The below image shows the CNC machined Triboglide 15 bearing surface fixed to the base bridge structure.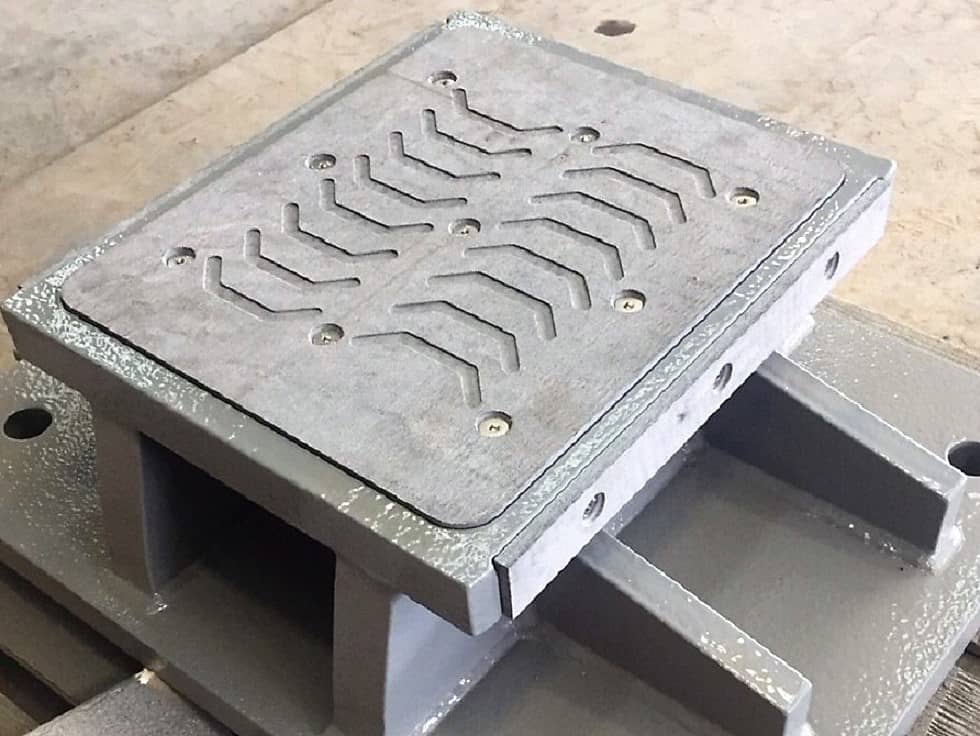 Why ACM Triboglide 15 for bridge bearings?
The design engineers required a bridge bearing pad that possessed great compressive strength, with the ability to slide, and to operate unlubricated.
TriboGlide 15 was chosen because of its high loading characteristics, sliding properties and dry running ability.
A high-tech advanced resin bonded and fibre reinforced composite, combining engineering fabrics, thermosetting resins and solid lubricants.
This material offers the lowest dry running friction of the ACM Composites bearing product range.
TriboGlide 15 was the perfect material of choice and is also very successful in offshore applications, such as launch systems, tow pins, winches, cranes, anchor handling and mooring systems.
A friction coefficient as low as 0.04 can be achieved with good mating surfaces.
Static coefficient of friction (dry): 0.12
Dynamic coefficient of friction (dry): 0.04
The below image shows the sliding bearing top components.
The below image shows the assembled bridge components for the Clarence River Bridge, north of Kaikoura.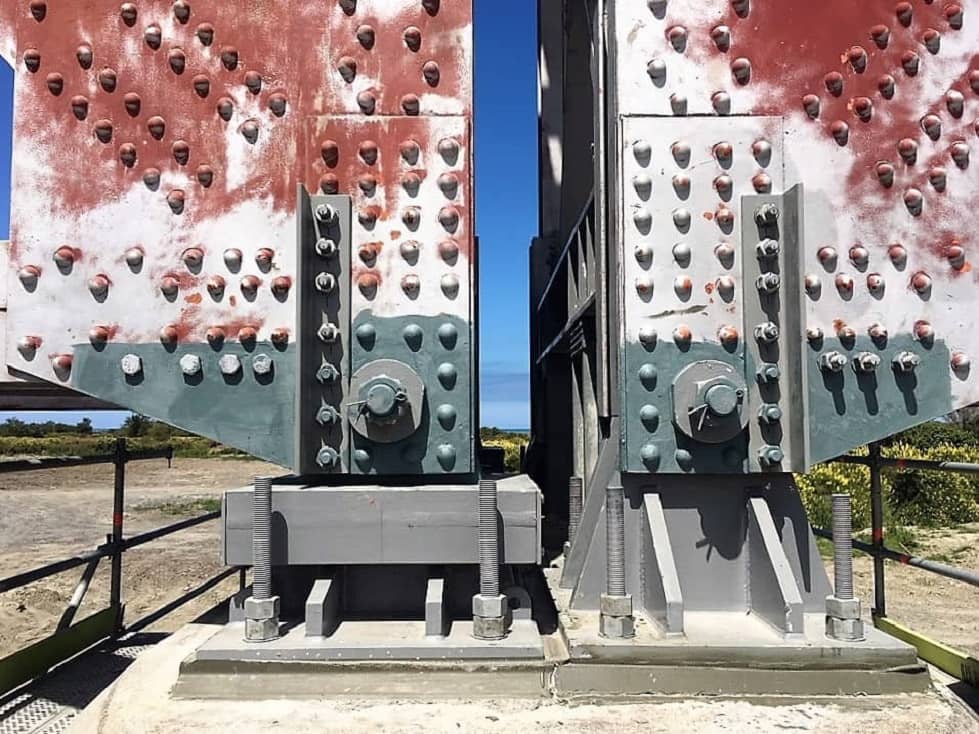 Other ACM Composites available
L2 Marine is a high load composite bearing material that has been specifically formulated for marine environment applications.
High load capability. Dry, grease, oil or water lubricated. Very low swell. Can be freeze fitted. Low wear. Shaft friendly
TriboTex 3 composites were specifically developed for medium load bearing and slide pads.
Such as slide pads for excavation and construction equipment, bush bearings for quarry machinery, pantograph bearings and slide pads for logistics handling equipment.
TriboTex 7 is our most popular range and has applications in almost every environment when tailored with the correct additives.
TriboTex 7 has been successfully applied across all types of industries, combining low friction with excellent mechanical properties.
TriboTemp 10 incorporates aramid fabrics to give improved temperature performance whilst retaining the low friction properties of the TriboTex 7 range.
Capable of operating in temperatures up to 150 °C continuously or 200 °C intermittently.
TriboTemp 20 offers improved temperature performance over the TriboTex range for applications where low friction or high mechanical strength is not a factor.
The material uses a natural fibre to cope with temperatures up to 180 °C continuously or 200 °C intermittently and has applications as diverse as steel mills, nuclear power plants, palm oil processing and rail.
TriboTough 10 uses cloth enhancements to provide the same improved temperature performance of TriboTemp 10 in conjunction with the highest compressive strength of any polyester based composite.
This development enables it to cope with static loads 20% greater and dynamic loads 10% greater than the TriboTex 7 materials.
TriboChem 11 uses an alternative resin to offer improved resistance against extremes of alkali or acid levels over other grades in the range.
This newly developed product, because of its excellent bearing characteristics coupled with its high load capability, has been successfully implemented on a number of vessels resulting in reduced maintenance and zero down time.
TriboTape materials are used to manufacture standard bearing strips which are intended to from large guide bands.
TriboTape can be supplied in thicknesses from 2 mm to 5 mm and widths from 5 mm to 50 mm. Lengths of 5 m long enabling cylinder diameters in excess of 1.5 m to be fitted in one complete guide ring.
TriboGuide materials are used for standard wear rings for use as rod and piston guides for medium to heavy duty hydraulic cylinders.
Iincludes both polyester and cotton phenolic composites.