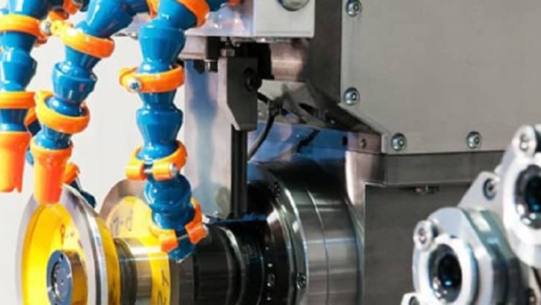 PTFE applications are industry wide in NZ
PTFE application usage is very broad across a wide range of New Zealand industries. Make sure your application uses the very best synthetic fluoropolymer PTFE materials available.
Since 1982, Guarniflon® has specialised in the production and continuous improvement of PTFE based materials, making them one of the world's leading PTFE experts.
PTFE Applications Across New Zealand Industries
Chemical PTFE Applications
The chemical industry is the industry that, in many cases, drives world economies, and that has forcefully entered all production areas.
There is no product that is not associated – directly or indirectly – with the sector of chemical transformations, which today are increasingly oriented towards productions with low environmental impact.
Guarniflon's range includes both products whose applications are directly linked to the reduction of harmful emissions, as well as products for the storage and containment of aggressive chemical products.
Extruded Tubes
Extruded Rods
Skived Tapes
Etching Technology
Sheets
Machined Finished Parts
Hydraulic
The control over motion transmissions through oil-hydraulics and pneumatic systems is a necessary condition for the automation of the most common industrial sectors and for everything that concerns the earth movement sector.
Specifically, pressurised hydraulic systems whose dynamic components, such as pistons, require especially advanced and reliable elements in PTFE and charged PTFE, capable of withstanding very high pressures and sliding factors.
Infrastructure & Bridge
In situations where the controlled dilation of resting surfaces of bridges and other infrastructures needs to be guaranteed for a long time, it is absolutely crucial for the quality of materials to be suited to the intended application.
Guarniflon® is one of a handful of companies that can produce dimpled sheets in accordance with standards EN 1337-2 in a wide range of standard and cut-to-order sizes.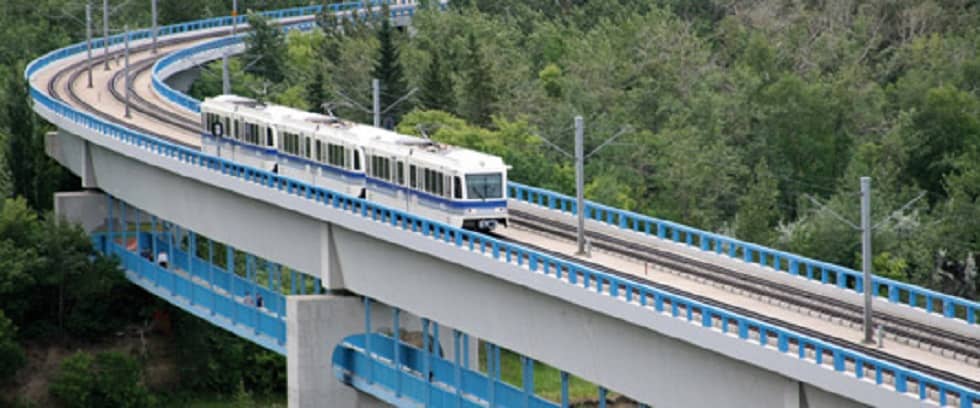 Food PTFE Applications
In situations where foodstuff products and beverages are processed, all the components, be they part of the transformation or handling systems, must comply with international standards to ensure non-toxicity and the non-release of substances harmful to human health.
The most common products that Guarniflon® supplies to the foodstuff industry include machined products as per drawing and skived tapes, both in virgin PTFE and PTFE compounds certified for these applications.
White skived tape
Tekslide
Machined Finished Parts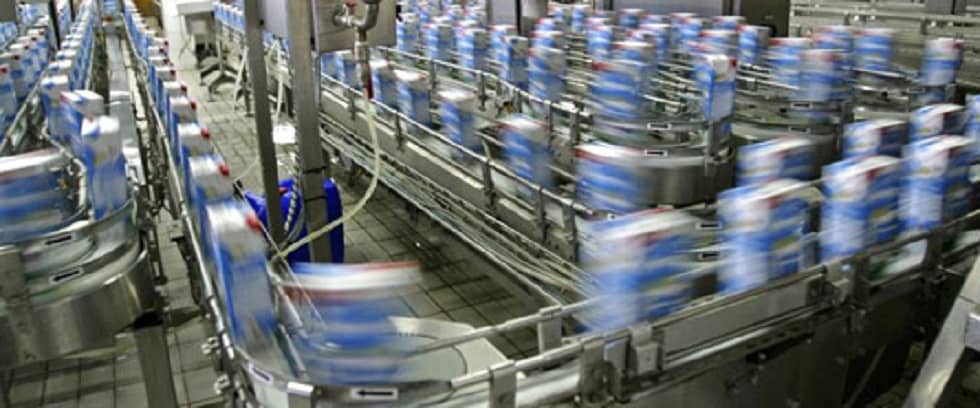 Electrical & Electronic
The exponential growth of the electronics sector, and the concentrated production on special global markets, have contributed to the specialisation of the components used and to the optimisation of production processes.
Therefore, quality and production capacity are decisive factors when it comes to supplying leading companies operating in this sector, which is especially competitive and demanding.
In addition to regular production processes, after-processing phases follow which are suited to provide the product with mechanical characteristics specific to the application for which it is intended.
Skived Tapes
High Performance Films & Tapes
Tekpore
Machined Finished Parts
Petrochemical/Oil & Gas
Due to its strategic importance on global markets, this is the sector that influences the trends, development and synergies of strong and not so strong economies.
Offshore platforms and extraction wells, with all that follows in terms of transportation and storage systems, require components with very high quality and totally reliable.
Guarniflon® offers a wide range of products and materials specifically designed and tested for these applications.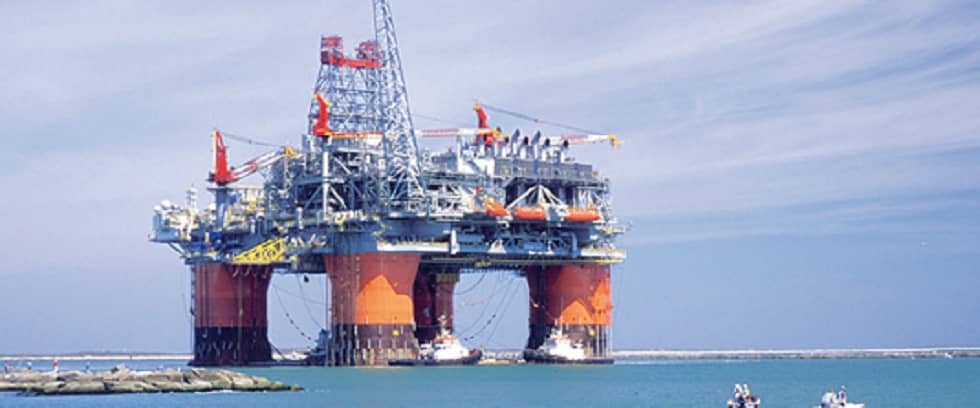 Industrial
The possible applications of products in PTFE cross over most industrial sectors, where certain technical characteristics of virgin PTFE are improved thanks to the use of special fillers.
Specifically for application on machine tools, both as supplier of original equipment and spare parts, Guarniflon® has developed a range of bronze-charged and etched skived taped with excellent performances in terms of compression and friction strength, factors that have made these products a huge success on all international markets.
Tubes and Rods
Sheets
Compounded PTFE Skived Tapes Etched and Unetched
Tekslide
Machined Finished Parts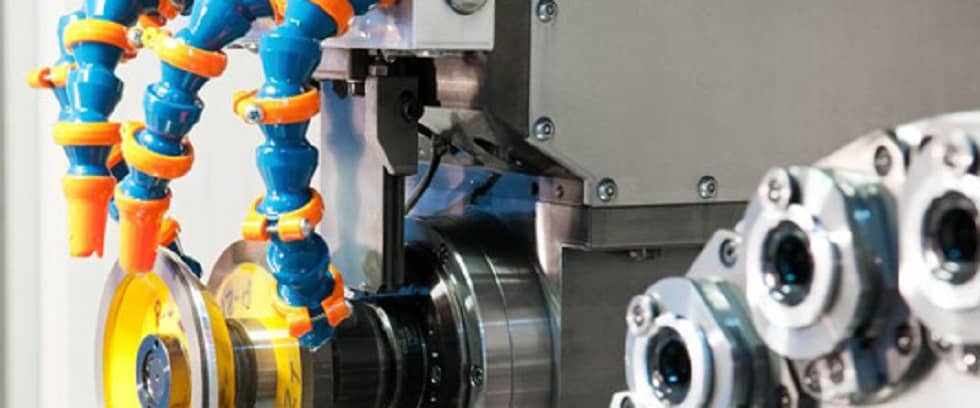 Bronze/Brass Ball Valves
Ball valve PTFE seats are of crucial importance in ensuring proper seal of liquid or gaseous elements.
They are often used as control instruments for the flow of drinking water that has to comply with strict international non-toxicity standards, and many times they handle gas flows, once again being applied to environments with a high risk level.
Materials, dimensions, profiles: all factors that were studied in-depth and optimized during 30 years of production at a pace of 2 million pieces a day.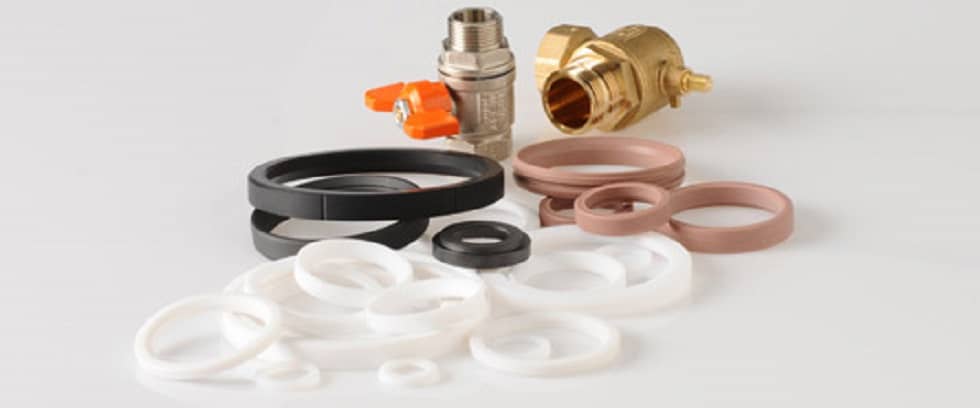 Steel Ball Valves
Valves associated, due to their applications, to the chemical and petrochemical sectors, where the flow of liquid and gaseous elements, often at high temperatures and pressures, cannot afford design errors.
Often, the design of new valves goes hand in hand with the design of the seats to be used, with the choice of PTFE compounds suited to the intended heavy-duty use.
The diameters used for valve seats can even exceed 1000 mm, a production that is considered standard for Guarniflon, as it can reach diameters of up to 1300 mm.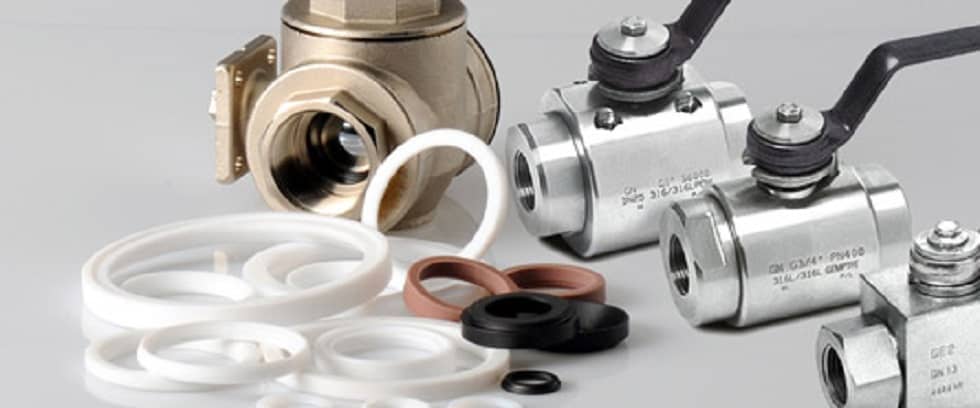 Contact one of our technical solutions specialists to discuss your PTFE application today!
Supply Services offers full service from start to finish with branches located in Auckland, Mount Maunganui and Christchurch.
All three of our nationwide branches offer CAD design, manual and CNC machining services.
We are fully stocked with engineering plastics, chains, sprockets and associated parts.
No matter where you are in the country, we have the people and the know-how to help you out and keep your business moving.
Click your closest location for more information.