A sticky situation
A customer came to us with a very sticky problem.
They were trying to pump bread and cookie dough through standard steel screws, which was proving to be very difficult due to their raw products being extremely sticky.
Our team of experts came up with the following solution utilising food compliant acetal materials.
We scanned the existing steel screws to pick up the complex interlocking concave flight shape with our latest FARO 3D laser scanner.
Careful engineering consideration was required for the tight running clearances between the screw flights.
Then we designed the stainless steel body plus all of the internal components to new specifications to allow for a complete custom build.
All design, machining and assembly was carried out in-house by Supply Services.
Nice work team and a very happy customer as this solution is working "sickly" sweet!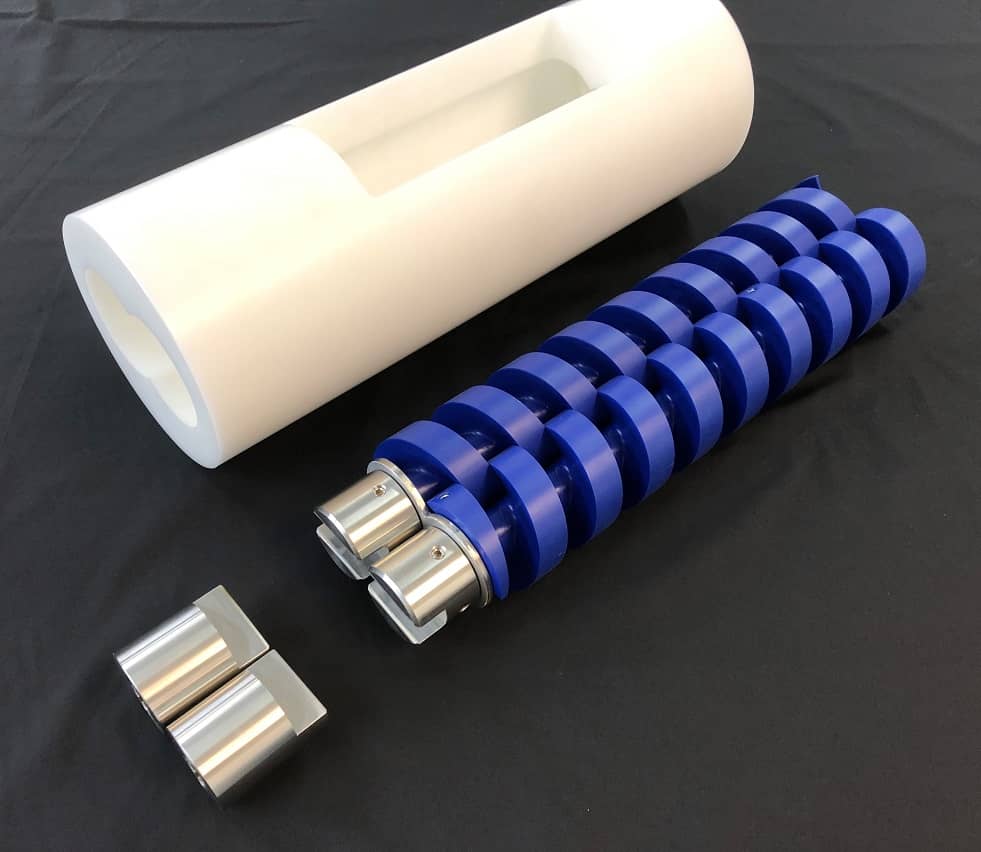 Food compliant acetal plastics with bling
Customers, especially in the New Zealand food and beverage sectors are loving our Ensinger acetal POM-C materials in the brilliant vivid blue.
Making finished machined parts from this grade of acetal plastic really makes them stand out and pop.
This is the perfect material of choice to assist optical detection systems help identify unwanted materials in your food processing lines.
Our blue acetal grades from Ensinger Plastics offer FDA and EU10/2011 compliance; plus the inherent properties that acetal offers.
Take a look at this recent blog post about our range of Ensinger acetal plastic stock shapes available in rod, tube and sheet.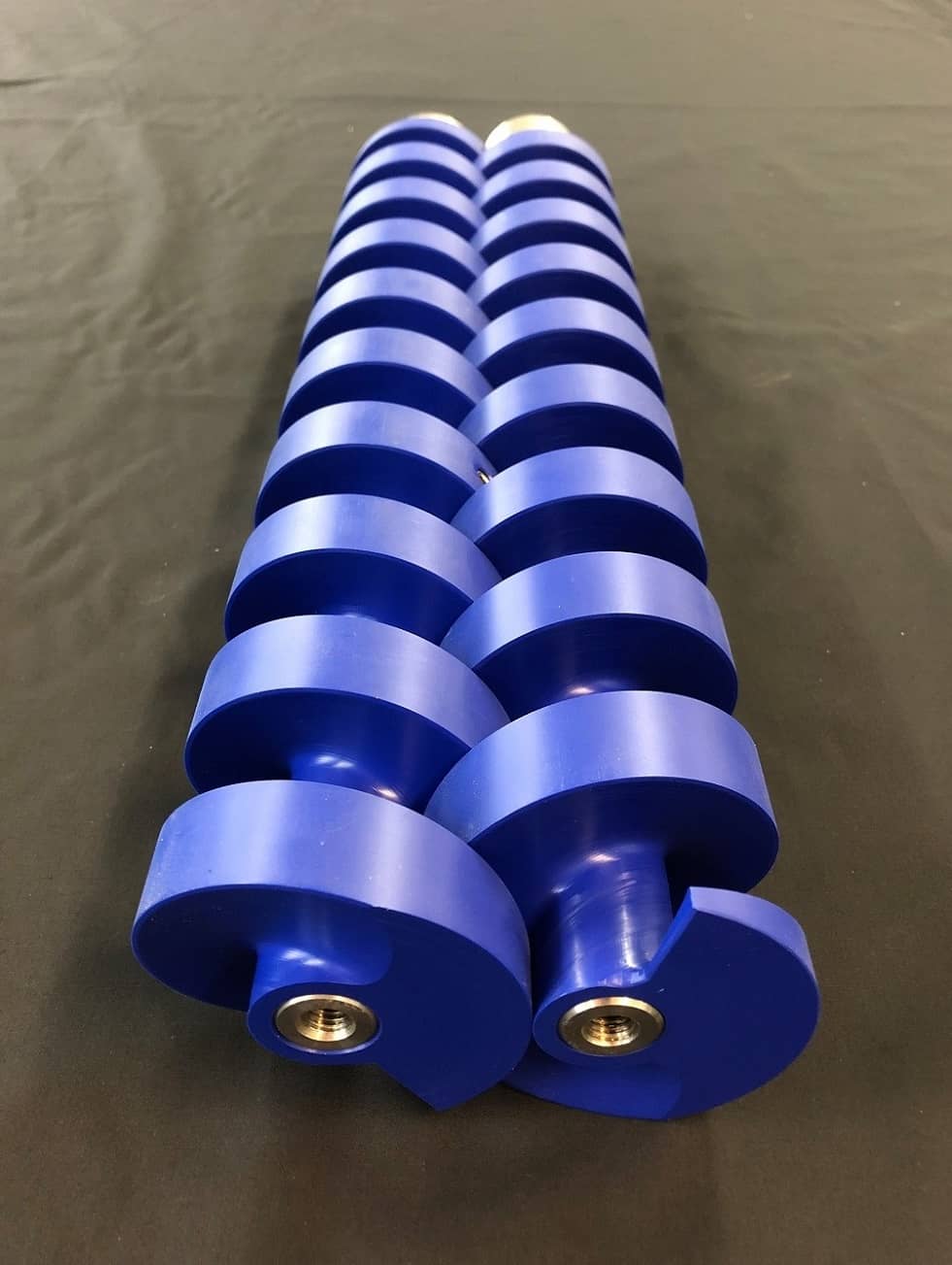 Need finished machined parts?
Supply services are the experts in machining engineering and high-performance plastics in New Zealand from our vast range of stock shapes into finished machined components.
Our range of engineering services allows us to take your idea and design the parts from scratch or reverse engineer your existing worn parts.
Nationwide, the Supply Services team of technical solutions specialists will help identify the correct material for your application requirements and our CNC machinists will produce your finished parts to an exceptionally high standard.