Food Compliant Blue UHMWPE
Food compliant blue UHMWPE. One of many blue materials available to make your production line parts optically detectable. Contact our team of technical specialists today to discuss your requirements. Nationwide toll free 0800 102 112.
How often do you see blue foods?
Apart from kids parties and the like where the icing on the cake might be blue, there is a limited number of naturally occurring blue foods.
This is the key reason that leading international engineering plastic manufacturers now offer blue UHMWPE materials.
Engineering Plastics are key direct food contact materials used in modern food production lines, also sometimes the trickiest to detect due to the density and types of plastics used.
If your production line uses visual inspection methods, our blue UHMWPE materials will greatly assist your staff with the visual detection of foreign matter.
Make your production line parts with our food compliant blue UHMWPE that is FDA and EU10/2011 certified.
Protect your companies reputation.
This customer moved to food compliant blue UHMWPE for their production line parts
UHMWPE has fantastic fatigue resistance, very high abrasion resistance, will not degrade with CIP wash down solutions and is FDA & EU 10/2011 certified for direct food contact.
Our customer was already using UHMWPE for its amazing properties, they then decided to protect their reputation further by switching to blue UHMWPE.
With a risk of fracture due to the thin working edge of this component, blue UHMWPE was the material of choice.
One very happy customer indeed.
✅ Optical/Visual Detection
✅ High Visibility
✅ Increased Product Safety
✅ Brand Protection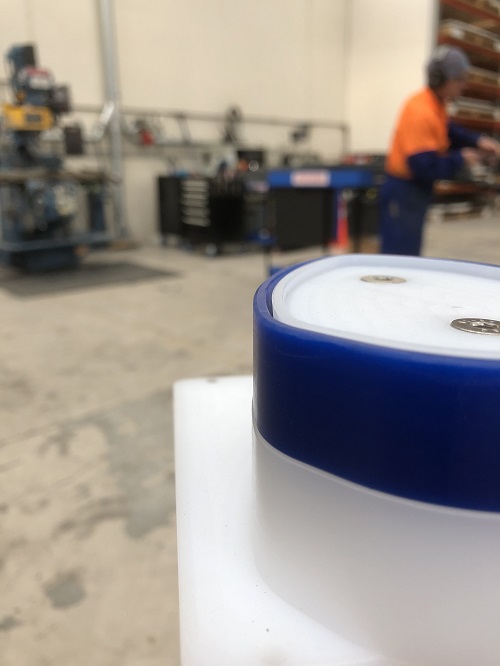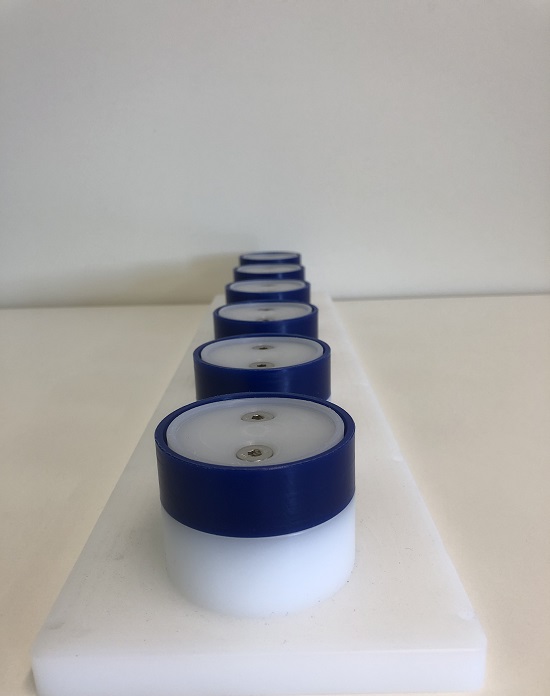 Are you looking for engineering plastics for the food and beverage industry?
Supply Services Limited stocks a range of engineering and high-performance plastics for the food and beverage industry.
These include plastics for…
✅ Dairy technology
✅ Meat, fish and poultry processing
✅ Bakery technology
✅ Food conveying
✅ Food Packaging
✅ Beverage technologies
Engineering plastic materials available include UHMWPE, Nylon, Acetal, PPSU and PEEK.
Take a look at our full range of Engineering Plastics on offer.
Special portfolio of food and beverage plastics
The special portfolio of Ensinger materials fulfils the specific demands of food technology in terms of safety and performance.
✅ Optical detectable plastics
The blue colour of the plastic clearly stands out from the colour of processed foods.
Optical detection is economical and continues to prove successful in a wide range of applications.
✅ Inductively detectable plastics
These plastics come complete with an additive to permit detection with the aid of a metal detector.
Broken fragments can be quickly traced as part of the standardised process control system.
The costly process of destroying whole batches and even image-tainting recall campaigns can be avoided.
✅ Ultra-detectable plastics
UD (ultra-detectable) materials represent a further development of ID materials.
These meet the requirements of additional X-ray detection.
Product safety is further enhanced by an additional detection method.
Read more about our range of Ensinger plastics for the food and beverage industries.
Contact one of our technical solutions specialists to discuss your application
Supply Services offers full service from start to finish with branches located in Auckland, Mount Maunganui and Christchurch.
All three of our nationwide branches offer CAD design, manual and CNC machining services.
We are fully stocked with engineering plastics, chains, sprockets and associated parts.
No matter where you are in the country, we have the people and the know-how to help you out and keep your business moving.
Click your closest location for more information.