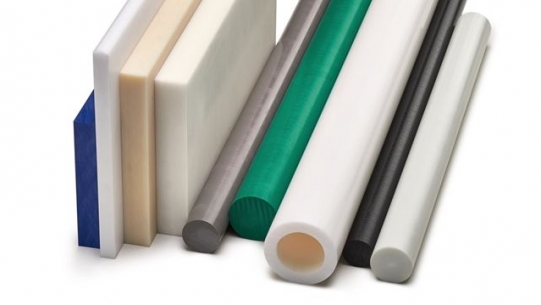 Acetal Materials – Rod, Tube, and Sheeting
Supply Services Limited stocks a vast range of certified TECAFORM Acetal plastics that will meet and exceed your application requirements.
As one of the larger New Zealand based Acetal suppliers, our stock holding encompasses Acetal rod, Acetal tube and Acetal sheet in various sizes, colours and enhanced modified grades.
FDA and EU10/2011 food grade compliant materials are available for applications that demand it.
Take a look at our Acetal POM product page or Cut to Size Plastics.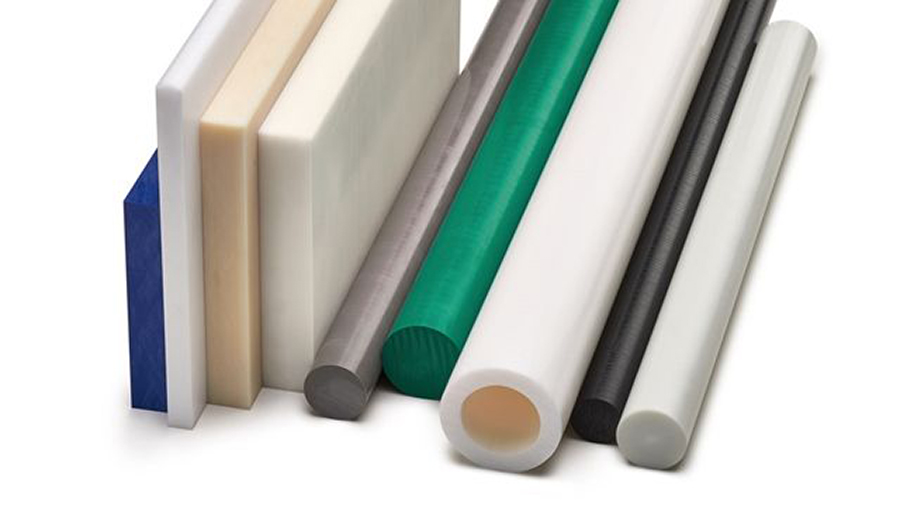 Engineers love machining our high-quality, premium grade Acetal materials manufactured by our leading international manufacturer Ensinger GmbH. If you are looking for Acetal plastic right now call 0800 102 112. We offer cut to size Acetal plastic in rod, tube and sheet, plus full machining services.
What is Acetal plastic?
Acetal plastic known by its chemical name PolyOxyMethylene or POM is a semi-crystalline engineering thermoplastic. Acetal is strong, rigid and has a low coefficient of friction.
Due to its exceptional creep resistance and low moisture absorption, Acetal plastic is an excellent engineering material for parts that require a high degree of dimensional stability with low moisture absorption.
The primary properties of Acetal plastic is its high mechanical strength, rigidity, excellent wear and abrasion resistance. Acetal is resistant to a wide range of solvents but is attacked by strong acids.
There are two types of Acetal plastics for engineering available. Acetal Copolymer known as POM-C and Acetal Homopolymer known as Acetal POM-H.
Acetal POM-C and POM-H have different properties and it is important to know the difference when selecting Acetal plastic for engineering applications.
Acetal POM-C is more resistant to hydrolysis, hot water and hot air. It has higher chemical resistance and lower melting temperature. Acetal POM-H offers higher mechanical properties such as strength, creep and hardness and generally exhibits better wear resistance.
What are the main features and benefits of Acetal plastics?
✅ High strength, rigidity and toughness with low moisture absorption
✅ Outstanding wear resistance and sliding properties
✅ High dimensional stability
✅ Good resistance to hydrolysis and creep resistance
✅ Excellent machinability
✅ Ideal material for replacing zinc or aluminium machined parts
What applications are Acetal plastics used for in engineering?
Available in profiles such as Acetal rod, Acetal tube and Acetal sheet, the applications that this material can be used for in engineering is virtually limitless.
Common parts and proven applications that Acetal plastics are used include sliding components like bearings, bushes, gears, rollers, thrust washers and guide rails. Parts that require snap fastenings or assemblies. Electrical insulating parts and parts that require a very high degree of dimensional stability.
Acetal plastic is an excellent material for finished machined parts that require long-life or have thin-walls and require strength and rigidity.
Due to Acetal being an FDA and EU10/2011 food compliant material and aerospace approved it is widely used in industries such as mechanical engineering, food and medical technology, the oil and gas industry, aircraft and aerospace, and electronics.
Due to changes in manufacturing supply chains, food grade compliance should always be verified prior to using any material.
We commonly see Acetal plastics CNC machined into finished parts for food production equipment.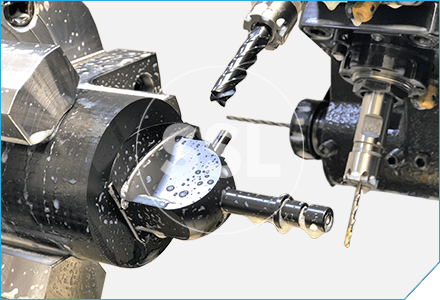 What is the service temperature range of Acetal Plastics?
Grade dependent, the long term service temperature of Acetal is 100°C, with short term bursts up to 140°C. Acetal starts to melt at 166°C.
Copolymer Acetal (POM-C) has approx. a 10°C higher service temperature than its Acetal homopolymer (POM-H) counterpart.
The physical properties of Acetal plastics are consistent across a wide range of temperatures and humidity conditions making it a great material for high-performance parts.
Is Acetal plastic and Delrin® the same?
Acetal is a thermoplastic with a chemical name of Polyoxymethylene or POM.
Delrin® is a brand name of DuPont™ made with DuPont resins and is an Acetal homopolymer (POM-H). Engineers who buy Acetal plastic from DuPont™ distributors will be sold Delrin®.
What grades of Acetal plastics do we stock or have access to?
We are proud to be the New Zealand Acetal supplier of German manufactured, high-quality acetal plastics from Ensinger GmbH. Our association with Ensinger allows us to provide you with an unrivalled range of standard and advanced grades of Acetal plastics.
The Ensinger range of Acetal plastic materials are supplied by Ensinger under the trade name TECAFORM™. The TECAFORM family consists of the following Acetal plastic range.
TECAFORM AH – unfilled Acetal copolymer
TECAFORM AH LA – Blue Acetal copolymer containing solid lubricant
TECAFORM AH SD – Acetal copolymer containing anti-static agent
TECAFORM AH GF25 – Acetal copolymer with 25% glass filled
TECAFORM AH LM – Laser marking Acetal plastic
TECAFORM AD AF – Acetal homopolymer PTFE filled
TECAFORM AH ELS Black – Acetal copolymer containing conductive carbon black
TECAFORM AH MT – Acetal copolymer for use in medical technology
TECAFORM AH ID – Acetal copolymer with detectable filler
TECAFORM AD – Acetal homopolymer manufactured from DuPont™ Delrin® resin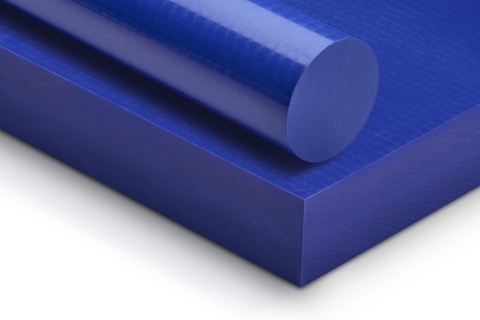 What sizes of Acetal rod are available?
Stock shapes of TECAFORM Acetal rod is generally available from 3mm to 300mm diameter (grade dependent). We stock a wide range and it is best to contact our team to discuss your requirements.
What sizes of Acetal sheet are available?
TECAFORM Acetal sheet is available from 5mm to 150mm thickness (grade dependent).
What about Acetal tube. What sizes are available?
We stock a range of TECAFORM Acetal tube, but the Acetal rod range on the shelf is larger as you or our machine shop can bore to your exact requirements.
TECAFORM Acetal tube ranges from 20mm ID to 505mm OD (grade dependent).
What colours can I purchase TECAFORM Acetal plastic in?
TECAFORM Acetal plastic is available in a range of colours dependent on the grade. The most common colours in stock are Natural (white), Black and Blue.
Ensinger has a vast range of grades available, so we are able to offer additional colours such as ivory, brown, green, rusted, yellow, grey and red.
Take a look at these recent food processing parts made from TECAFORM food compliant blue acetal.
What are some common brand names out in the market of Acetal plastics?
Delrin®, Celcon®, Acetron®, Ertacetal®, Ensital®, Pomalux®, Sustarin®, Zellamid®, Tecaform™
Seen our brilliant blue TECAFORM Acetal plastics for optical detection in food processing plants?
Amazing material. We are seeing a big spike in food manufacturers and processors switching from white food grade Acetal plastics to vivid blue Acetals that are also food compliant.
Why? Do you see or eat much blue food? No. So the food industry is implementing vivid blue engineering plastics such as TECAFORM AH Blue Acetal that can be used with optical detection equipment to identify unwanted particulates in the food product.
See this recent blog post about food compliant blue acetal materials.
The below machined part is made from TECAFORM AH Blue and is used for a needle block in a meat processing plant.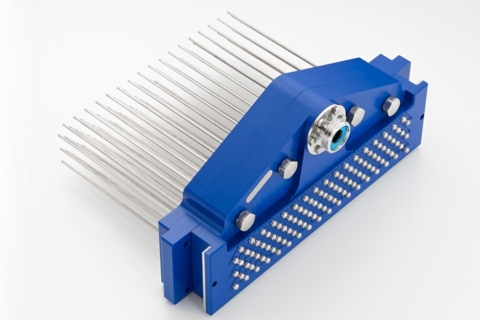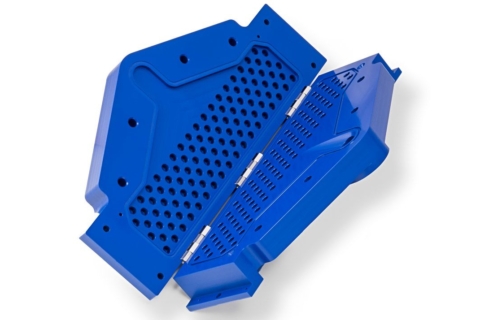 Have you seen our TECAFORM AH ID laser markable Acetal Plastic?
This product is great for Acetal plastic parts that require laser marking for part identification. Do you need to track the life cycle of your parts or just to track what parts went into what machine?
Standard Acetal plastic cannot be laser marked as the top surface is translucent. With a special additive, Ensinger developed this laser markable product which can be laser marked.
Still FDA and EU10/2011 compliant. An amazing material for food engineering, medical and pharmaceutical industries.
Watch the short video below for more information. More information here.
Seen our full range of engineering plastics?
As one of the leading engineering plastics suppliers in NZ of rod tube sheet, we know it takes a lot of engineering plastic products and industrial composites to keep New Zealand industry moving.
Since 1980 our comprehensive selection of premium engineering thermoplastic materials and industrial composites have been widely utilised across New Zealand industry. From bottle filling plants to bridge building, underground mining to outer space.
If engineering plastics is of interest to you, please read this recent blog post on our industrial and engineering plastics range.
What about Nylons? All engineers need Nylons. Check out some good information here on grades, colours, availability and what those numbers like PA6, PA66, or PA12 mean.
UHMWPE materials are one of the most widely used engineering plastics. Read this post about the world's toughest polymer.
If you are looking for a material with excellent resistance to chemicals and solvents. have a look at our what is polypropylene plastic blog.
Want to compare Acetal to other engineering plastic materials such as UHMWPE, Nylon or PTFE?
Take a look at our engineering plastics properties chart. Compare the properties of Acetal to other engineering plastic materials with our easy to read visual properties chart.
This guide can be downloaded and printed for your office wall or used as quick reference from your mobile.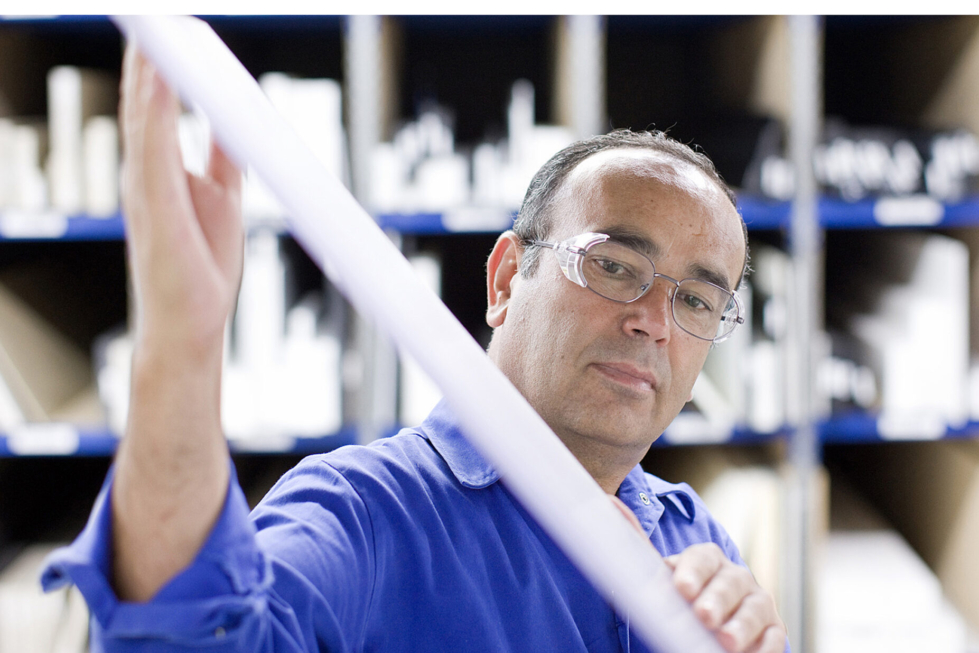 We wish to thank Ensinger, our high performance plastics partner for their marketing materials and pictures used in this blog post.
Check out our company page or return home.