Engineering Plastics Christchurch
As one of the leading Christchurch based plastic suppliers, we know it takes a lot of engineering plastic products and industrial composites to keep South Island industries moving.
Since 1980 our comprehensive selection of premium engineering thermoplastics and industrial composites have been widely utilised across the South Island.
From bottle filling plants to bridge building, underground mining to outer space. Our materials keep your business moving.
Where are we located in Christchurch?
Our range of plastic materials covers
High Performance Plastic Materials
Our premium range of high performance amorphous or semi-crystalline thermoplastics and imidised materials are capable of long-term thermal stability up to 260°C. Some to 300°C with short term bursts up to 400°C.
Our selection includes PTFE, PEEK, PVDF, PSU, PPSU, PEI, PPS, PBI, PAI, and PI materials from leading international manufacturers. These materials generally offer the highest strength and stiffness, plus water, steam and chemical resistance. 
All materials are available in a range of modified grades.
Have a read how medical grade TECASON P MT is used for knee replacement trials.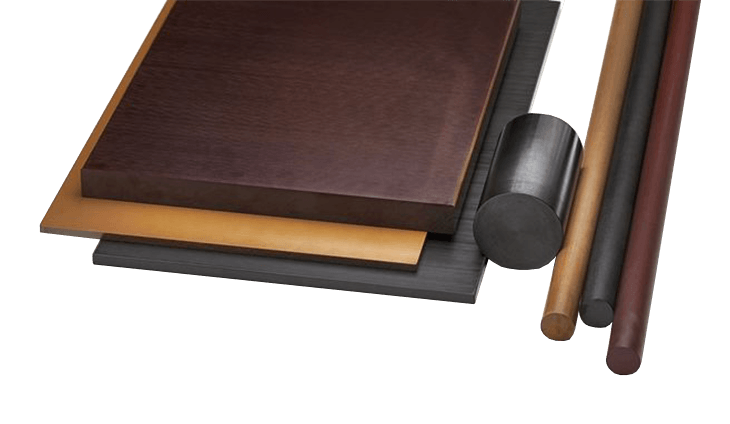 Engineering Plastic Materials
Our range of amorphous or semi-crystalline engineering thermoplastics are generally suitable for applications up to 120°C. Engineering plastic products tend to be of medium cost, with moderate temperature resistance, mid-range strength, and exhibit good impact and chemical resistance.
Our selection encompasses cast and extruded Nylons PA6 and PA66, Acetal POM, PBT, PET and Polycarbonates. Additionally, modified grades of all engineering plastics products are available.
Read a recent blog post on Acetal plastics or Nylon plastics for engineers.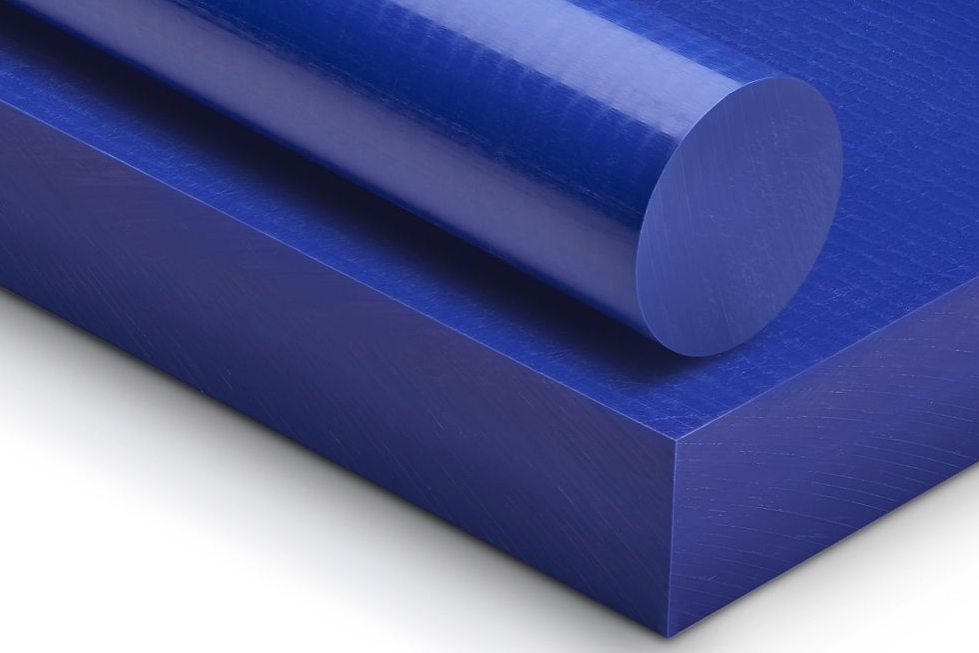 Standard Plastic Materials
Our range of standard plastic materials are referred to as commodity plastics. These materials are either amorphous or semi-crystalline thermoplastics which are generally low cost, have low temperature resistance, low strength, but are widely used across many New Zealand industries in applications up to 90°C.
Our range encompasses different thicknesses and colours of UHMWPE, HMWPE, HDPE, LDPE, PVC, ABS, PPE, Acrylic, Polyurethane and Polypropylene.
Did you know we are one of the largest polyethylene suppliers in NZ of rod, tube, sheet, wear strip and profiles?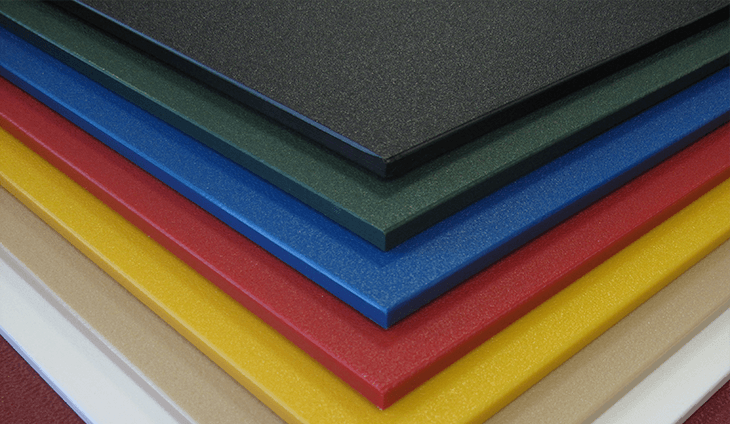 Composite and Laminate Materials
Manufactured from various base resins such as phenolic, epoxy, melamine, silicone and polyester. Then combined with various layers of reinforcing using paper, cotton, glass matting or other high performance fabrics incorporating carbon fiber or Kevlar, they create a diverse range of materials to suit many industrial applications.
From electrical switchboards to ocean-going ships' stern tube and rudder bearings, we have the composite to keep your operation moving.
Specialty Materials and Anti-Skid Materials
Specialty materials are generally intended for a specific purpose and may come with a particular surface finish or an internal modification. We stock a large range of these materials and can also machine them to your requirements.
Applications for specialty materials cover food cutting boards, play grounds, pleasure boat parts, signage boards, privacy partitions, light-weight panels for automotive, skate board ramps and much more! Please contact us for further technical information and availability.
Non-skid or anti-skid sheeting products make slippery areas safer. Our range of non-skid sheeting suits heavy-duty applications where machinery needs traction, and where corrosion and chemicals may limit the effectiveness or life of other non-skid products.
Typical application sectors include the military, oil & gas, diving platforms, marina's and pleasure boats. If it needs to be tough, we have products to suit.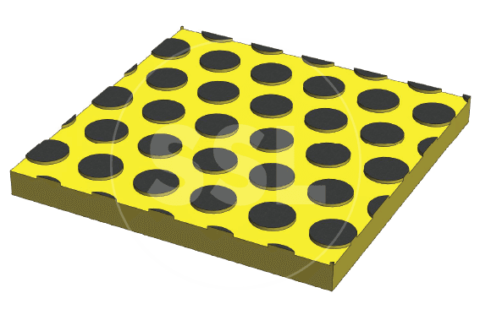 We represent quality brands from reputable international manufacturers
We are proud of our long-term associations with the leaders in high performance plastics and composites. These companies are recognised as some of the leaders in this market space.
Ensinger Plastics Our partner and market leader for high performance plastics
TriStar Plastics Leaders in polymers, industrial composites and self-lubricating bearings
Polymer Industries World leader in polyolefins manufacturing
ACM Composite Bearings Leaders in composite bearings and resin bonded materials
Gaurniflon S.p.A Worldwide leaders in PTFE compounds
Norplex Micarta North America's leading producers of thermoset composites
Northern Plastics Specialists in UHMWPE extrusions and polyurethane castings
Okulen Engineering Plastics High performance polymer production and processing
Have you seen our plastics properties chart?
Our plastics properties chart for engineers has been widely distributed over the years. A simple, easy to understand visual reference point.
Our chart covers materials such as UHMWPE, HDPE, Cast Nylon, Extruded Nylon, Nylon 6, Nylon 66, Acetal POM-C, Polyester PETP, PTFE Teflon, PEEK, PVC, Polypropylene PP and Polycarbonate PC.
Our Christchurch staff are International Association of Plastic Distribution (IAPD) trained and certified
We have invested both time and money to train and certify our staff so they can provide you with accurate material selection services. It's important that the person you are talking to has the knowledge to select the correct engineering plastic material to suit your application.
Our staff are IAPD trained and certified so you can be sure that you are talking to an expert.
Is your current engineering plastic supplier at this level of knowledge across the entire material range or are they just selling you another chunk of plastic hoping it will do the job? Don't leave your business reputation or a critical component to chance, talk to our experts so you have confidence in your purchase.
We are more than just a plastic supplier located in Christchurch
With our unrivaled range stocked right here on the shelf in Christchurch and our access to materials from quality manufacturers, we can offer your business more than just plastic. We can provide your staff with our expertise in material selection, cut to size services, CAD design and our end to end nationwide manual and CNC machining services.
We have access to some of the most knowledgeable international experts that help us when you come to us with something new or bleeding-edge.
On a daily basis we take your ideas and turn them into reality. This is how we keep New Zealand industry moving.
Since 1980 we have built an enviable reputation for our quality products and our exceptional customer service. We care about getting things right the first time and looking after our customers.
This level of service has seen us evolve from a small town business to a major nationwide player with branches located in Auckland, Mount Maunganui and Christchurch.
We offer a full range machining services to Christchurch businesses
Our Christchurch branch offers CAD design, manual and CNC machining services; all are fully stocked with engineering plastics, chains, sprockets and associated parts. No matter where you are, we have the people and the know-how to help you out.
Our services include:
Computer Aided Design (CAD)
CNC turning (2 & 4 Axis)
CNC milling (3 & 4 Axis)
CNC routering (3 & 5 Axis)
Conventional turning & milling
CNC billet cutting
Production keying
Thicknessing
Custom profiles
Cut to size rod, tube & sheet
Plastic fabrication
Plastic & metal welding
Magnetic particle inspection NDT
Portable CMM inspection system (probe & laser)
Check out our full range of engineering services on offer
Whatever your're engineering, we can help. Nationwide freephone 0800 102 112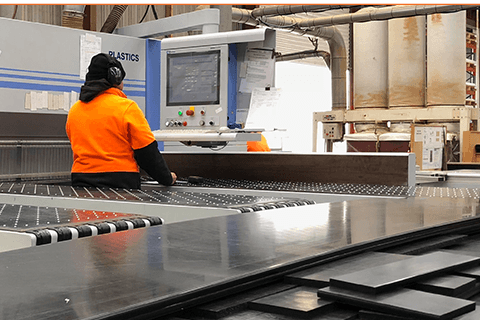 Return to our home page or if you would like to know more about Supply Services go to our company page.
Take a look at some of our recent engineering plastic blog posts:
We look forward to working with you and exceeding your expectations.