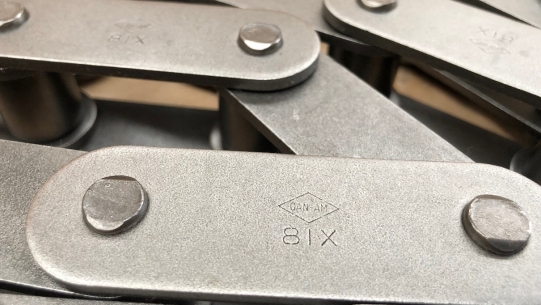 81x Chain Dimensions, Sprockets, and Accessories.
Our range of 81X chain and 81X sprockets covers the most popular styles available worldwide. It is a 2.609 pitch, straight sidebar chain, and ready for immediate delivery to your site.
81X chains are commonly found in the timber industry and used for conveyors, stackers, sorters, trimmer saws, and un-scramblers. Due to their low-cost these chains are found in a wide variety of applications & industries.
The styles of 81X chain that we stock are manufactured from different materials, plate thickness and sidebar heights. This selection enables you to have higher working loads and extend your chains service life.
Always compare apples to apples, two competing brands of 81X chain have different quality of steels and construction. Make sure you know what you are buying.
Our range of 81X chains and sprockets in nz are available in different tiers of quality and price. All chains come with solid bush and roller, with fully heat-treated components and are manufactured to commercial standards for clearance, fits and limits.
We stock 81X chain in 10-foot rolls and stock a full range of rivets, connector links, attachments, and sprockets. Contact our nationwide sales team now on free phone 0800 102 112.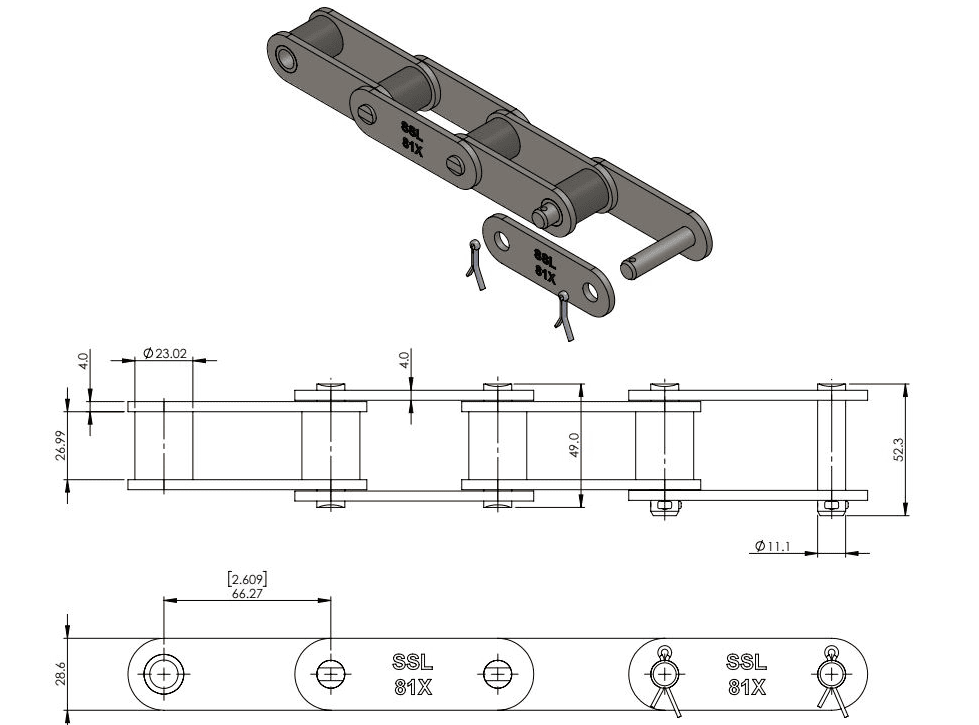 81X Standard and 81XH Heavy Series Chains – SSL branded
Our very own Supply Services Limited (SSL) branded 81X and 81XH series chains. Offering a good combination of quality and price.
Heavy series chains have a far higher ultimate tensile strength when compared to 81X standard.
SSL 81X Standard and SSL 81X Heavy Series chains are manufactured in China to our high-quality specifications.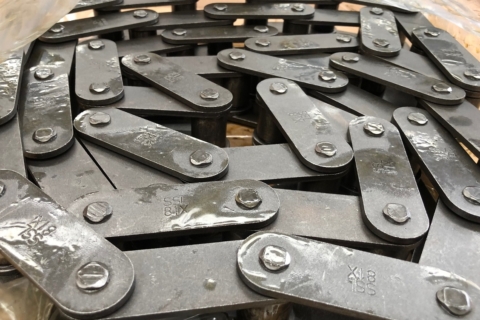 81X-CHP with Chrome Hardened Pins – SSL branded
Our Supply Services Limited (SSL) branded 81X-CHP with chrome hardened pins extend the chains service life expectancy. This is achieved by the additional 68-70Rc hard chrome plating of the pins. 81X-CHP offers the strength of standard 81X chain but with the added benefits of extremely hard and wear resistant pins. Great for environments that are abrasive or high duty.
A good combination of quality and price with enhanced service life. SSL 81X-CHP chains are manufactured in China to our high quality specifications.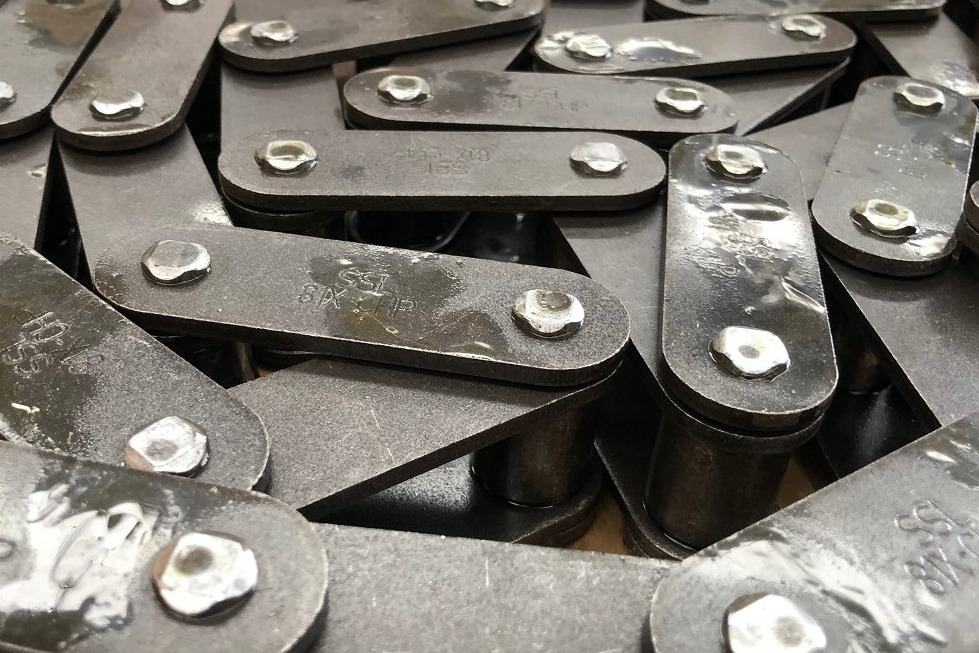 81X and SBR 81XH CAN-AM SBR
CAN-AM SBR: our premium grade of 81X chain manufactured by CAN-AM Chains. Available in 81X standard and 81XH heavy series.
Manufactured from selected superior grades of steel with tight tolerance punching and burnishing of the rivet holes. High quality fit of all components. Tight pitch control with excellent fatigue resistance. CAN-AM SBR chains are manufactured in Japan to the highest quality controls allowing for a premium grade chain.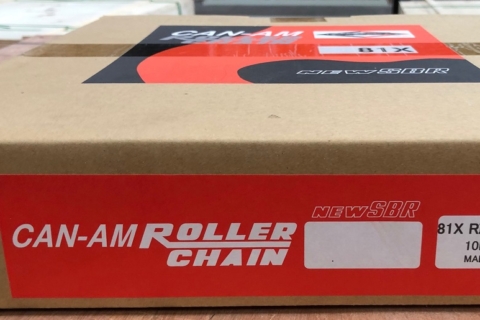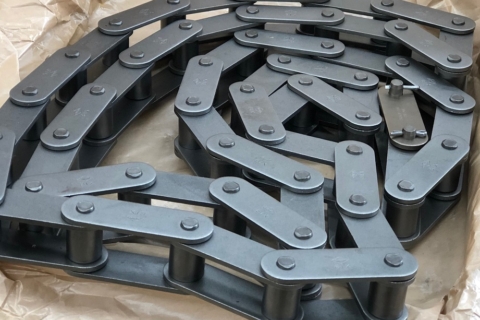 Other 81X Chain Options
We stock a variety of 81X chains in different materials, roof tops and associated product lines (as some of the below pictures show).
304 stainless steel
Non-marking slippery plastic roof caps
Steel roof caps
Attachments for lumber singulation
Cranked or offset pitch links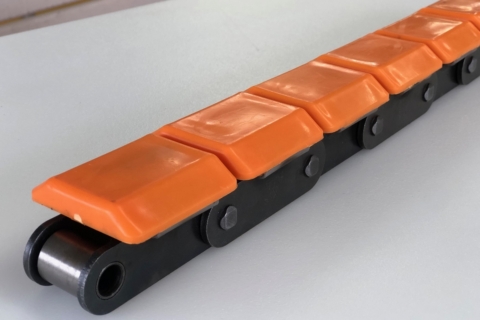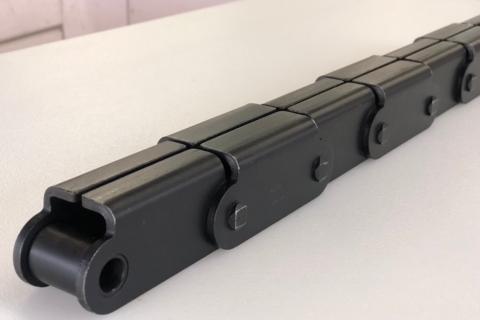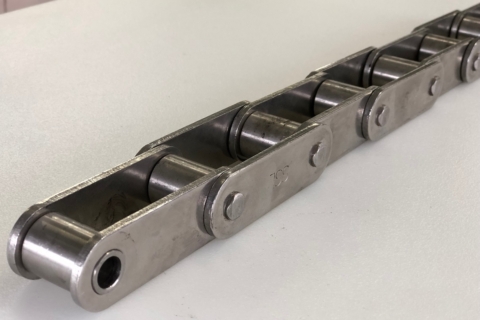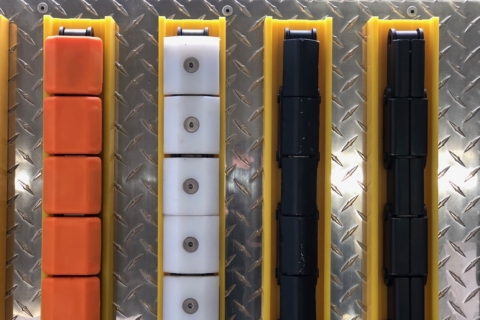 81X Chanex® Chain Guides
Chanex® chain track guides & profiles​ offer all the advantages of UHMW-PE plus the benefits of low cost conveyor construction. ​​Chanex®​ is simply welded or bolted in-place.
Bright yellow in colour, there are numerous profiles available to suit a range of conveyor chains such as C2060H, C2080H, 81X, WH78, WH124 & WH132.
We stock a wide range of profiles off the shelf.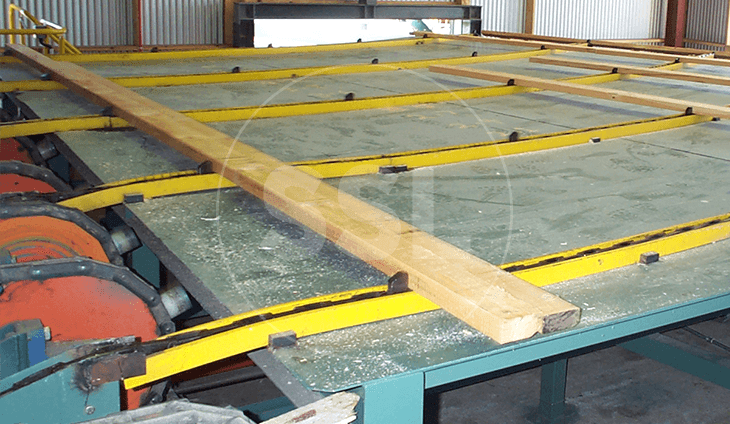 81X Chanex® Oregon Bends
Chanex® Oregon Bends are formed into a radius & fastened in place. Available in a range of widths to suit smaller chains such as C2060 to larger chains such as 81X, WH78 & H78.
True-Track options are available to centrally guide the chain for scanning applications and improve the life cycle. The perfect, simple solution for replacement idler sprockets.
Oregon Bends are also good for inclined conveyors such as singulators where the chain hangs under the conveyor away from what would otherwise be a tail sprocket.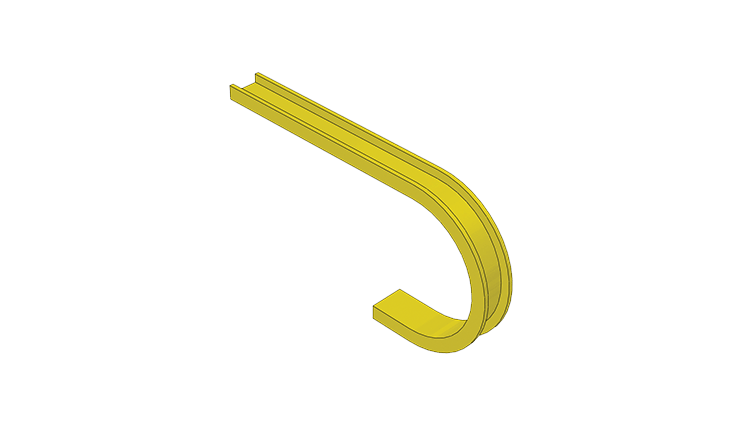 2.609″ Pitch Polymer Sprockets
​These sprockets are manufactured from Northane 75D polyurethane to enhance load capabilities & wear resistance. Available in split type configuration for ease of installation, these polymer sprockets are lightweight, long lasting, quiet & half the cost of a split steel sprocket. A range of tooth counts & accessories are available.
Need Some Help?
Our nationwide team of experts can be contacted on 0800 102 112. Call us today to discuss your performance engineering product requirements or to book a site visit from one of our many roaming sales engineers out on the road.