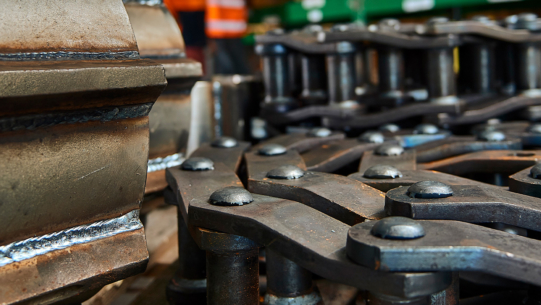 Sawmilling Chains & Wood Processing Chains
A sawmill is only as good as its weakest link and when a conveyor breaks downs it can halt the entire process.
That's why mills around the world rely on CAN-AM CHAINS to keep their log, lumber and board lines moving, including many in NZ.
CAN-AM CHAINS have been stocked in NZ by Supply Services Limited since 1980. Considered the NZ experts for sawmilling chains and wood processing chains to suit sawmills, pulp and paper, OSB and dry board manufacturers.
Supply Services stocks a wide range of CAN-AM CHAINS and spare parts right here in NZ on the shelf.
The most popular range being their welded steel mill chains for conveying common materials, but also for servicing other applications such as bucket elevators and bulk materials handling.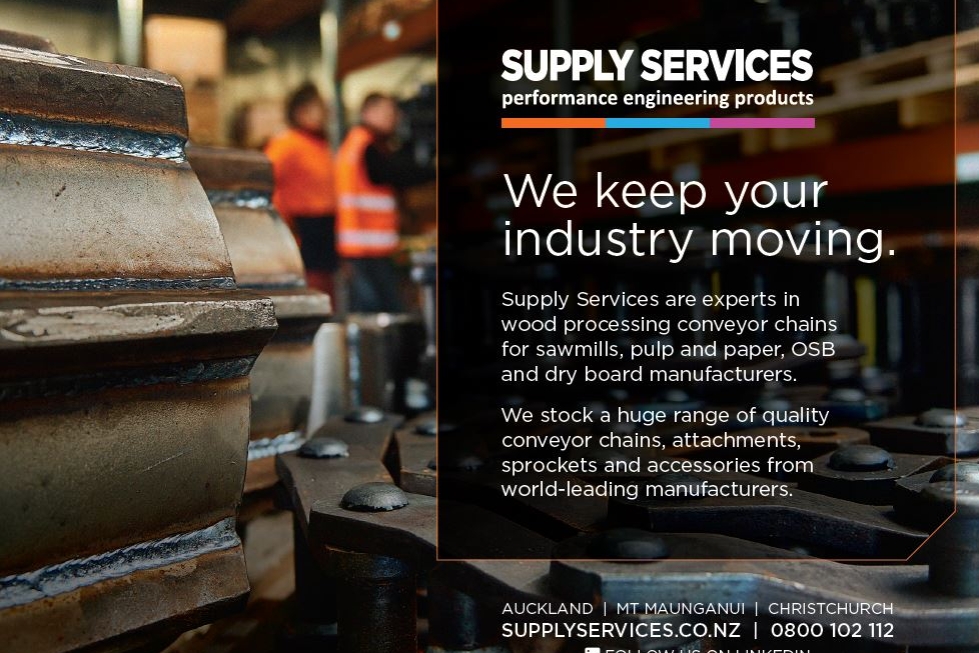 Welded steel drag chains provide efficient and economical service when used in chip and waste conveyors.
Drag chains are available in Super Hog and Whole Hog for heavy duty applications such as chip reclaims and debarker infeeds.
All CAN-AM CHAINS can be supplied with various through and induction hardened options allowing you to tailor the chain to your specific application.
Supply Services offers design and fabrication services for related components such as chain attachments from steels that offer the best field weldability.
Common attachments for the wood processing industry are rooftops, log cradles, pusher lugs, roller lugs, side lift log chairs and slasher attachments.
The vast stock holding of sawmilling chains and wood processing chains in NZ includes trimmer chains such as 81X for sawmill trim lines.
Rooftop chains with roof caps in different shapes and sizes are available in steel, rubber or plastic.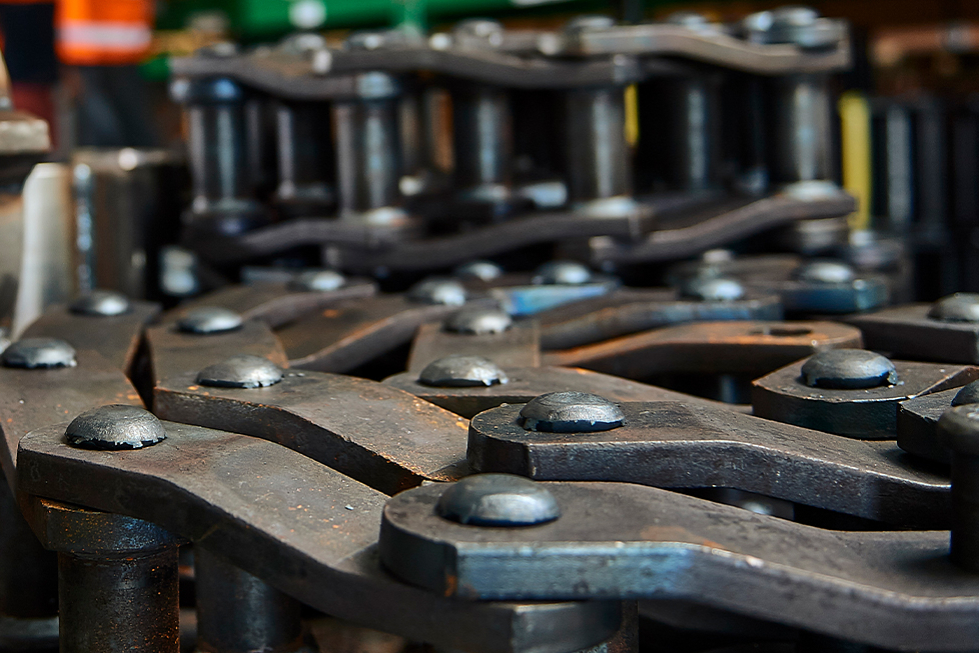 Refuse flight chains for long sprocket centre distance conveying of refuse products in non-abrasive environments such as sawdust and woodchip conveyors.
Bin sorter chains like ANSI 3939 and BS 9" pitch chains to convey scanned boards with polyurethane J-hooks. Drop sorters typically use ANSI C2100H chains.
Debarker chains consisting of flail and ring chain for mobile chippers, cast chains in alloy or manganese steels, and twin strand welded steel chains.
The range of sharp chains in 6" pitch block and bar are popular for accurate high volume breakdown of logs through the band saws.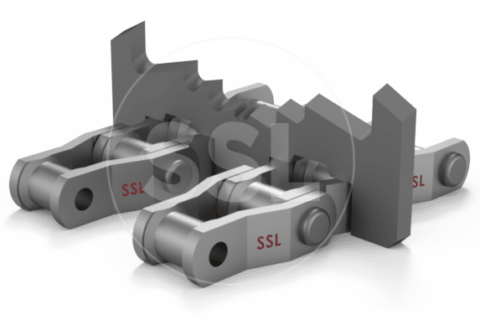 Supply Services even provides double length infeed and auto rotation chains consisting of heavy duty cranked link roller chains with precision located log cradles.
These chains are used for the scanning and optimisation of logs before the bandsaws.
Recently we supplied to a major sawmill in NZ long link conveyor chain with skookum attachments. Read more about it here.
New Zealand's largest selection of conveyor chains, roller chains, sprockets, associated accessories, engineering plastics and wear resistant products for drives and material handling.
Off the shelf or made to order, we have the chain to ensure you keep moving.
We look forward to seeing you at WoodTECH 2019.
Return to our home page, continue reading our news articles or view our company page.